Sustainability
Together towards greener parcels
Ensuring a better environment is best done together. You opt for eco-friendly delivery; bpost reduces emissions from shipments and makes sustainable packaging. This is how we work towards greener parcels together.
We're becoming greener every day
At bpost, we do everything we can to deliver your parcels and mail as sustainably as possible. For example, we invest in electric vehicles, solar panels, smart routes and sustainable pick-up options. We also promote continuous modernisation. We ensure sustainable city logistics with Ecozones and are firmly committed to reusable packaging.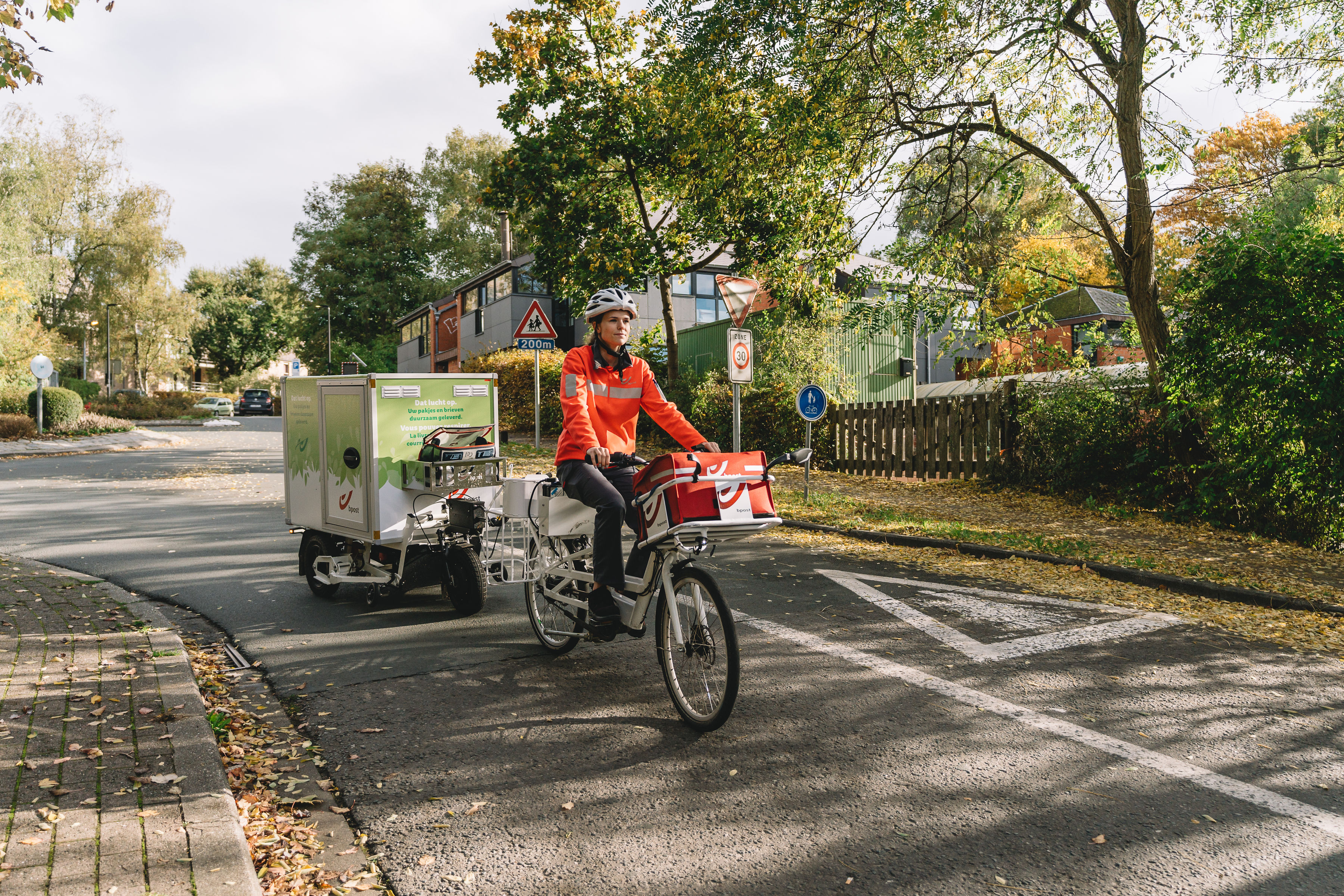 Completely emission-free fleet
40% of our car and bike fleet is currently green or completely emission-free. With a new investment in electric vans, e-bikes and LNG trucks, we will deliver your online orders 100% emission-free by 2030.
Ecozones: 100% emission-free delivery in the city
We streamline the coordination between Parcel Lockers, cargo bikes and local merchants. This enables us to deliver mail and parcels sustainably in cities. With a Pick-up point or Parcel Locker around the corner, you can easily pick up your parcel on foot or by bike. The result? Reduced CO2 emissions, less particulate matter and fewer traffic jams. These Ecozones have already been rolled out in 14 cities. They will be implemented in all major Belgian cities by 2025 so that more than 50% of our parcels will be delivered sustainably.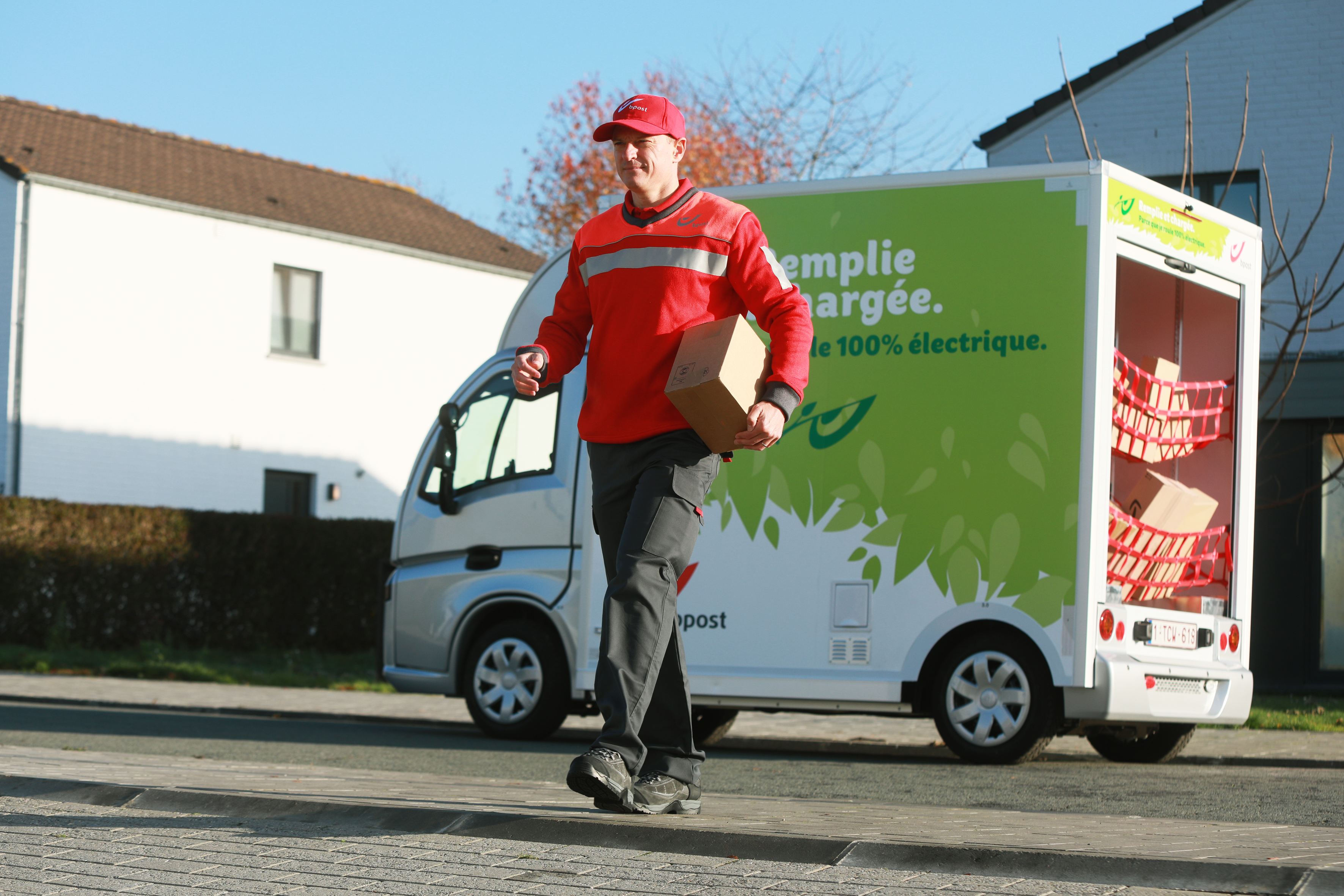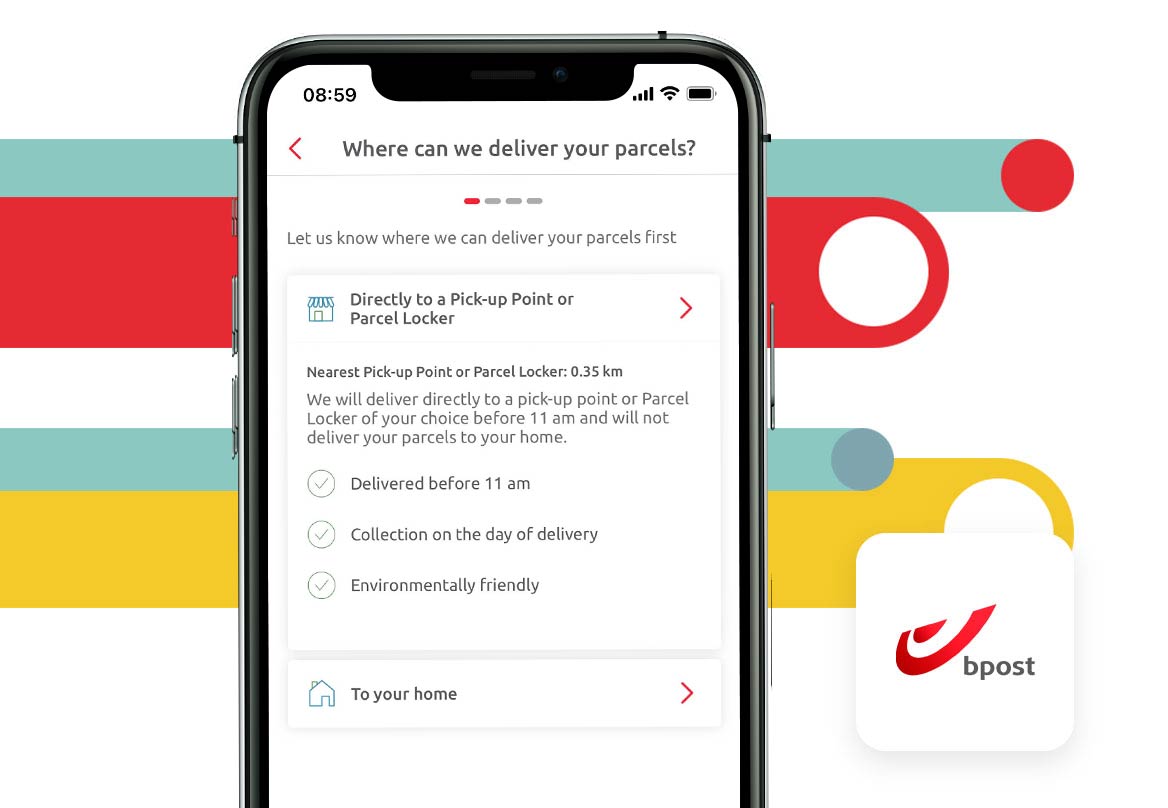 Fewer kilometres with MyPreferences
Are you often not at home during the day? Don't make your postman stand at the door in vain. With MyPreferences, you choose where you receive your parcel. That way, you increase the chances of a successful delivery, even if no one is home. Together, we can reduce unnecessary kilometres.
Pick-up points reduce CO₂ up to 90%
We have the largest network of Pick-up points in Belgium, so there's one just an easy walk from where 1 in 2 Belgians live. Additionally, postmen cover fewer kilometres with a direct parcel delivery to a Pick-up point. On average, that means 30% less CO2 transport emissions compared to a parcel delivered to your home.* If you come and collect your parcel on foot or by bike, you can even reduce the CO2 emissions by up to 90% per parcel. All of which creates a sustainable parcel-collection culture.
*From research by Vrije Universiteit Brussel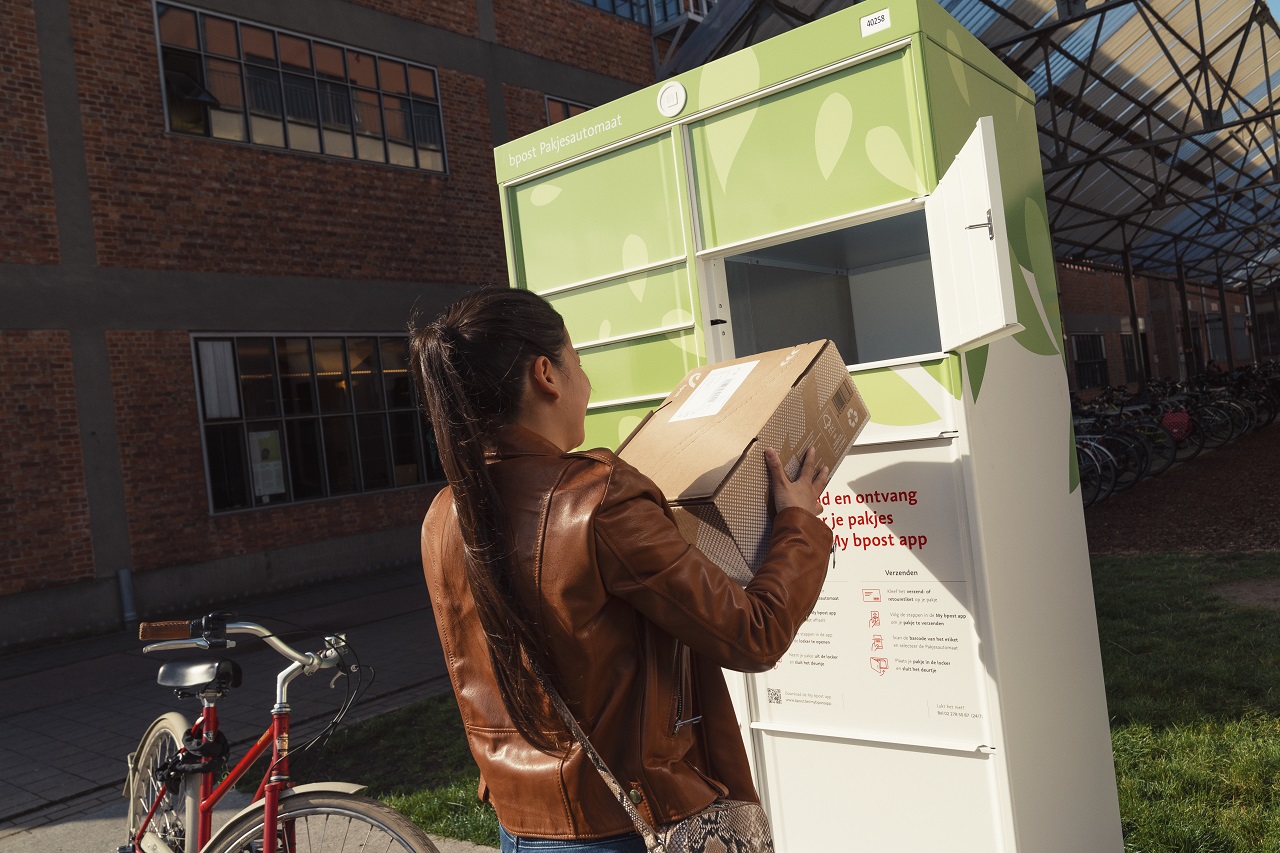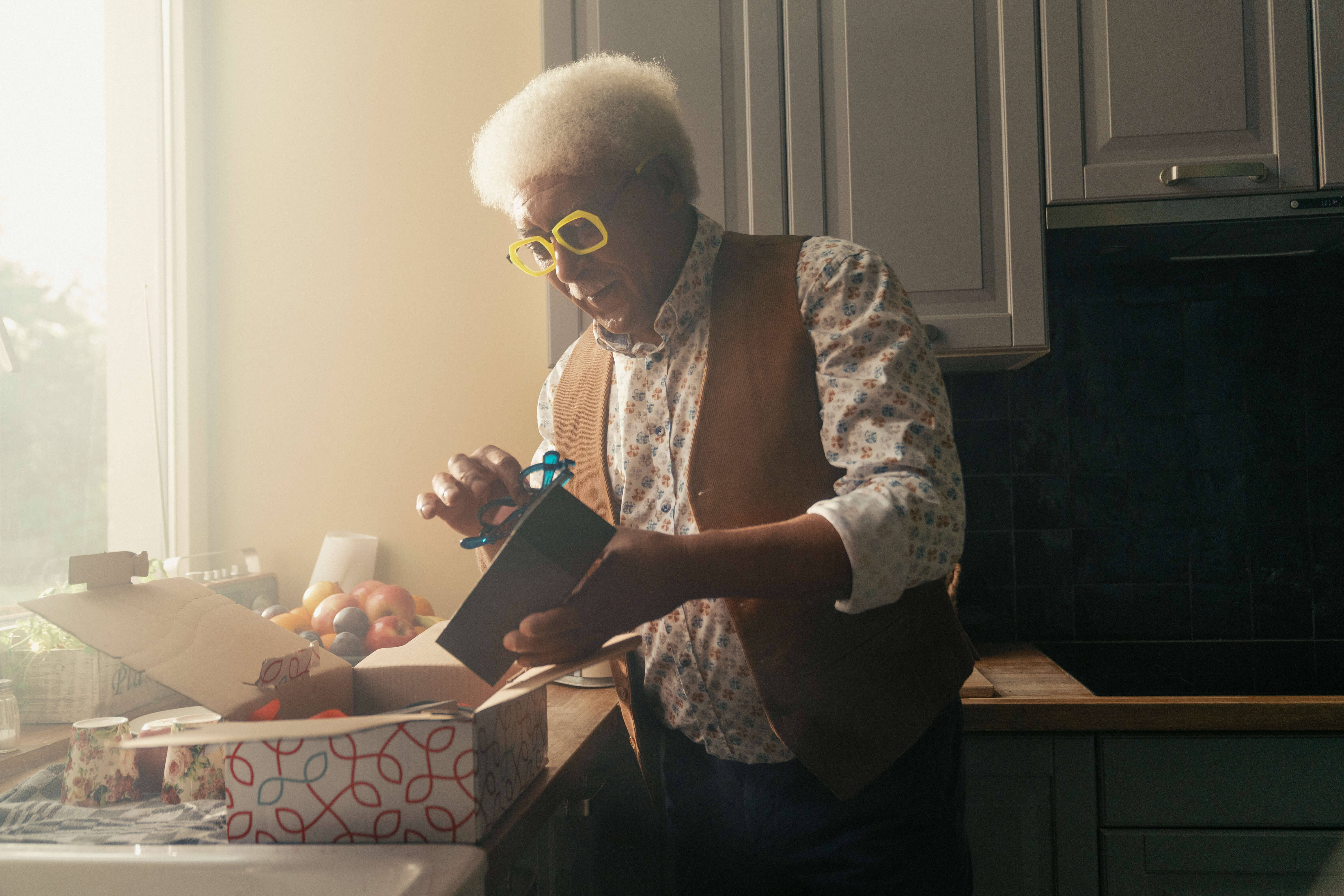 Environmentally friendly, reusable packaging
In 2021, our range of packaging underwent sustainable transformation. They're now good for the environment in two ways: they are almost entirely made from recycled fibres; and they're easy to reuse. From 2030, you will find only 100% recycled packaging material in our eShop and Post Offices.
We compensate 100% of our CO2 emissions
Discover these sustainable pillars too