Sustainability
Towards greener e-commerce for a better planet
Discover what bpost does and how you can help to reduce CO2 emissions to a minimum for a better climate and more amenable environment.
Our green approach in figures
100% carbon offset
Before 2022 is out, we will entirely offset our parcels emissions in Belgium, 100%.
1,160 electric vans
By the end of 2022, our e-fleet will have expanded by more than 1,000 electric light commercial vehicles.
2025: eco-zones in all major cities
CO2-emissions-free zones will be created for the distribution of mail and parcels in all major cities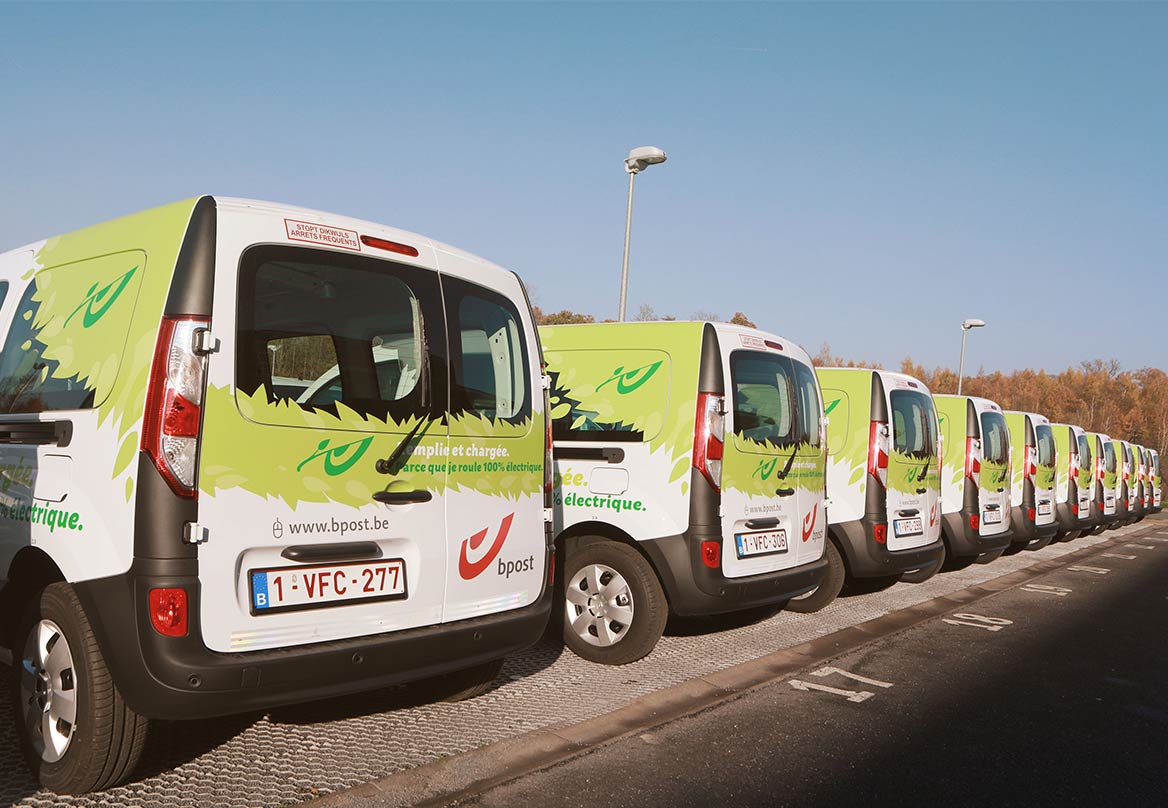 Fully zero-emissions fleet
Our going-greener plans will move into top gear in 2022. With a new investment in electric vans, e-bikes and LNG lorries, we're making our contribution to achieving a greener planet. By 2030, all our vans, some 18,000 in total, will be making fully electric deliveries.
Lower mileage with MyPreferences
Most choose to have their parcels delivered at home, but this means postal operatives can't deliver if you're out. In MyPreferences, you can choose where you want to take receipt of your parcel, including when there's nobody home. So, your parcel is more likely to be delivered successfully first time. And, together, we avoid clocking up needless mileage.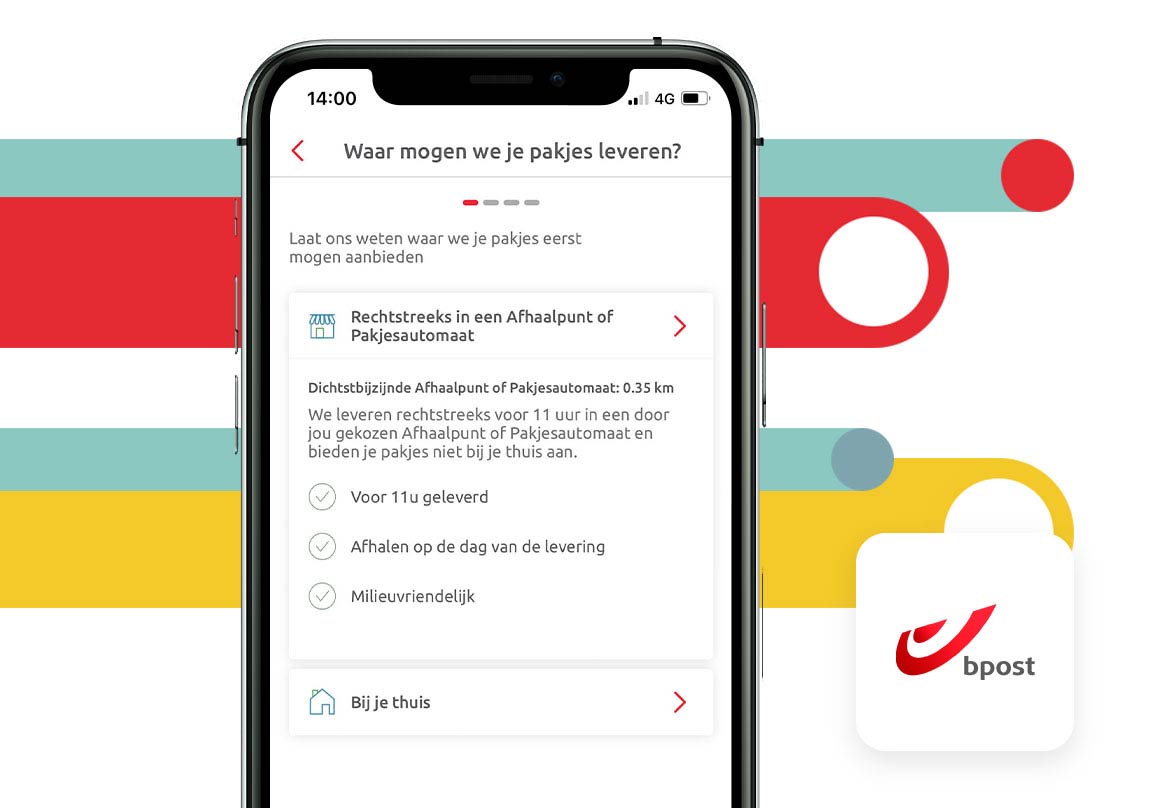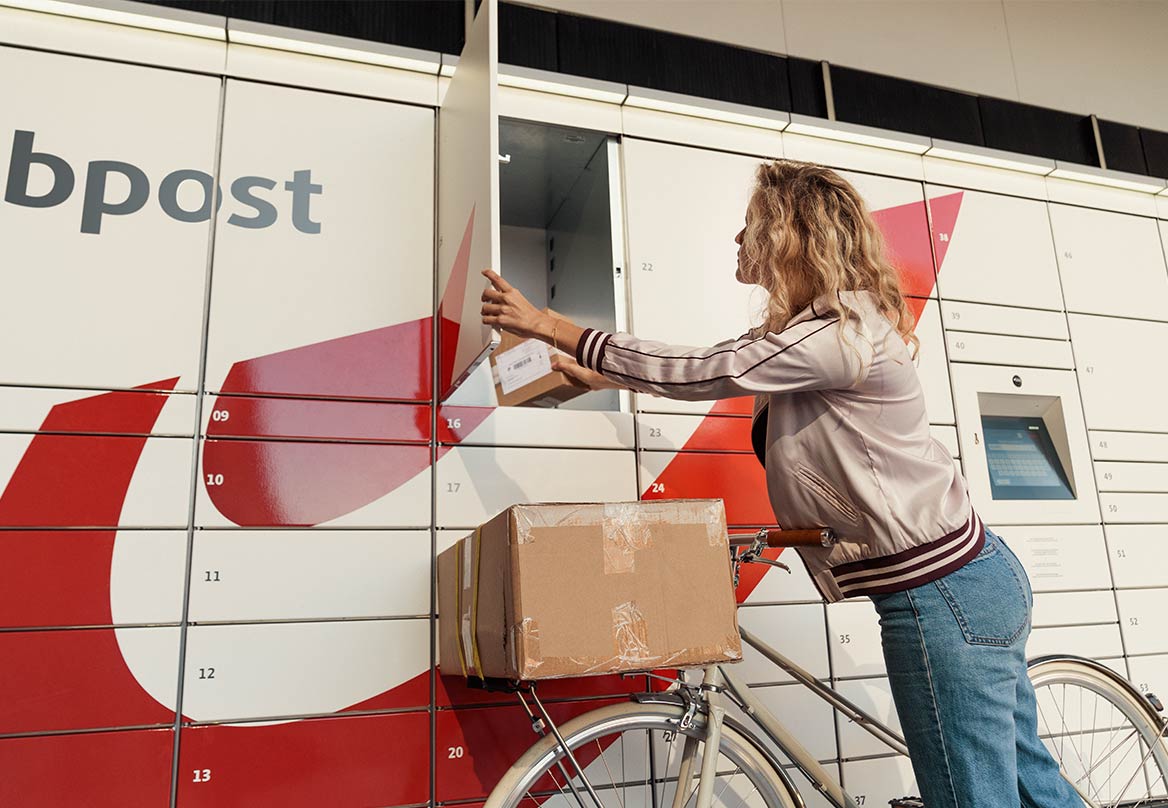 Pick-up points reduce CO2 up to 90%
We have the largest network of Pick-up points in Belgium, so there's one just an easy walk from where 1 in 2 Belgians live. Additionally, postmen cover fewer kilometres with a direct parcel delivery to a Pick-up point. On average, that means 30% less CO2 transport emissions compared to a parcel delivered to your home.* If you come and collect your parcel on foot or by bike, you can even reduce the CO2 emissions by up to 90% per parcel. All of which creates a sustainable parcel-collection culture.
*From research by Vrije Universiteit Brussel
Do you know that...
You can always find a Pick-up point in Belgium:
max. 6 min. travel time away
max. 400 m away in large towns
max 1.2 km away in smaller towns
Ecozones: receive and send sustainably in town
By coordinating Parcel Lockers, cargo bikes, innovative parcel buses and local traders, we ensure CO2-free distribution of mail and parcels in towns and cities. This pilot project was successfully rolled out in Mechelen, for which bpost received the 'Environmental Achievement of the Year' award in 2021. A successful project that we are gradually extending to all major Belgian cities.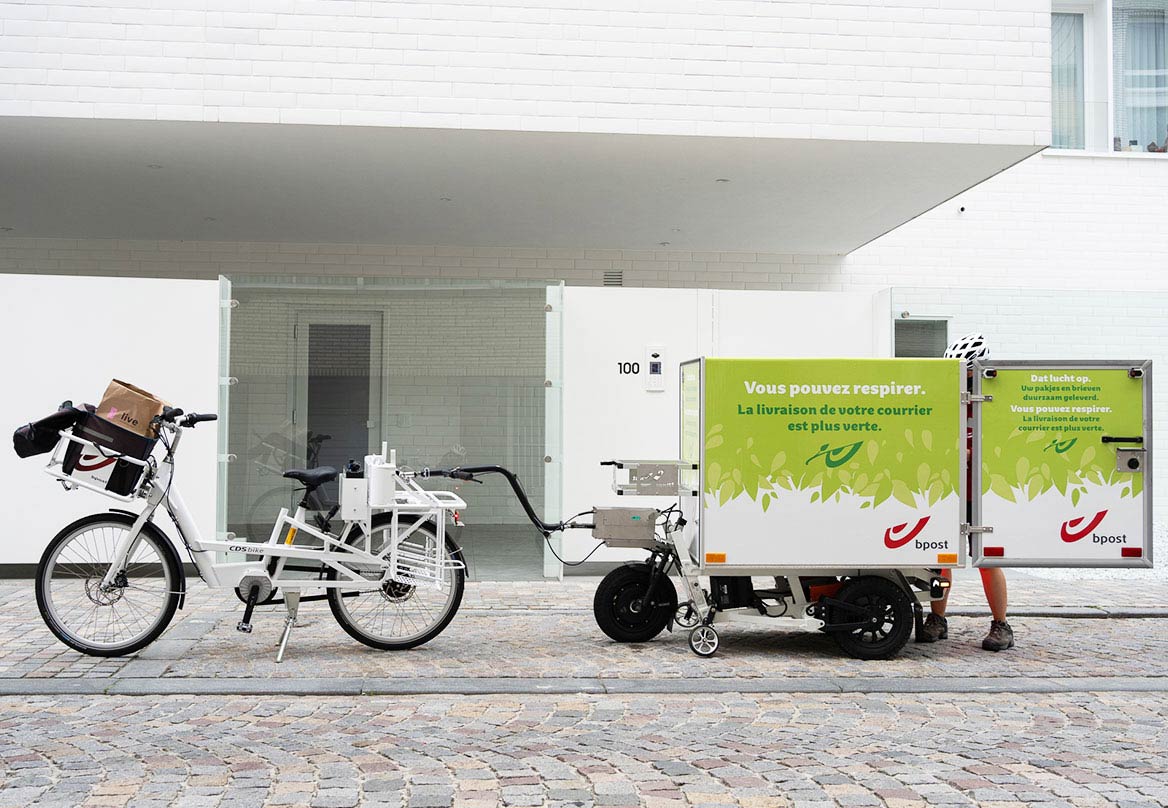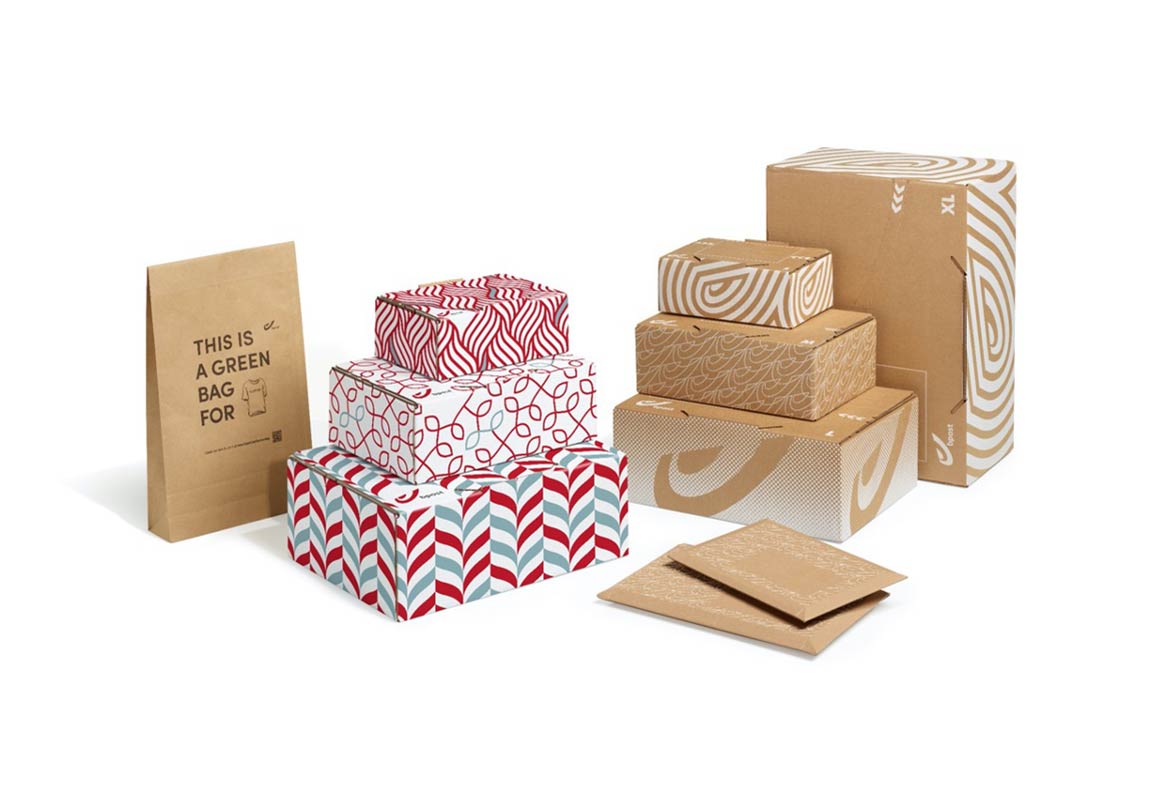 Environmentally friendly, reusable packaging
In 2021, our range of packaging underwent sustainable transformation. They're now good for the environment in two ways: they are almost entirely made from recycled fibres; and they're easy to reuse. From 2030, you will find only 100% recycled packaging material in our eShop and Post Offices.
Climate-neutral delivery within Belgium
What about the CO2 that we cannot yet avoid? We offset it by supporting the Gold Standard-certified Ghana Cookstove Project . An initiative that improves the living standards of Ghanaians and protects their forests. In doing so, we contribute to climate-neutral delivery within Belgium. With the CO2-neutral label, we proudly demonstrate this commitment.
You can also use our CO2-neutral label to show everyone that your shipment has no impact on the climate.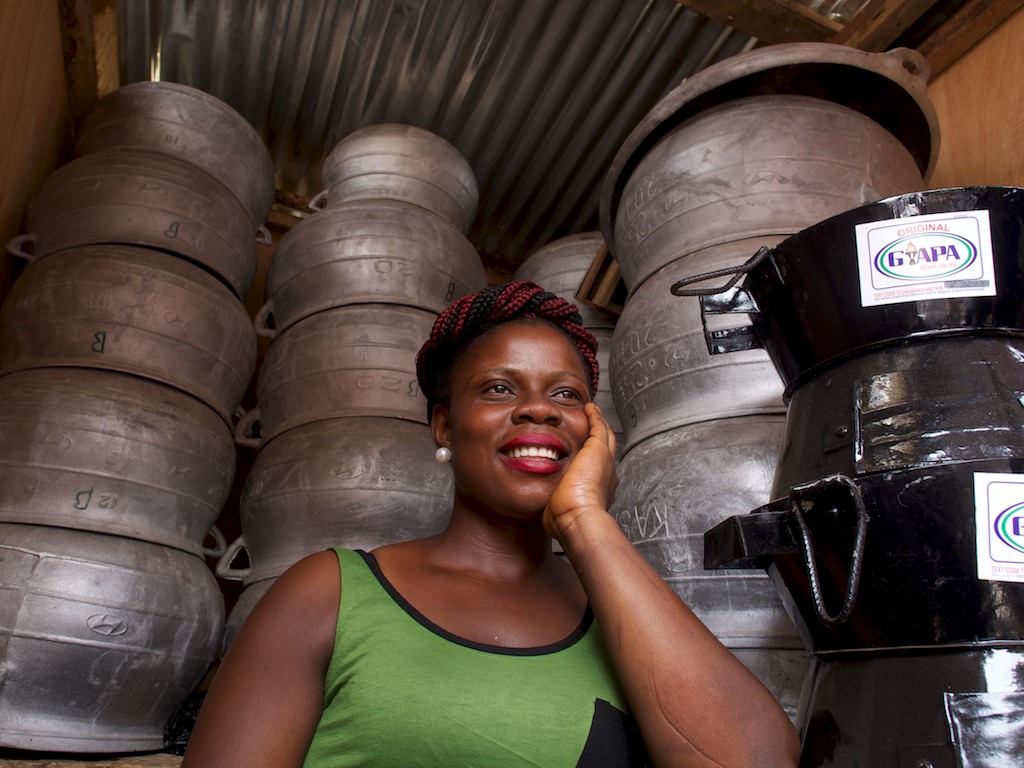 Discover these sustainable pillars too