Sustainability
Towards greener e-commerce for a better planet
Discover what bpost does and how you can help to reduce CO2 emissions to a minimum for a better climate and more amenable environment.
Win customers with sustainable shipping and packaging
Offer different delivery options
Missed deliveries not only cause frustration but extra kilometres are also driven, which means more CO2 emissions. A successful home delivery also has an additional CO2 impact. Prevent this by offering different delivery options. This way, your customers can choose where they can receive your parcel: in a Pick-up Point or Parcel Locker, in your own physical shop or, if they prefer, at home. The result? A satisfied customer who receives his order on time.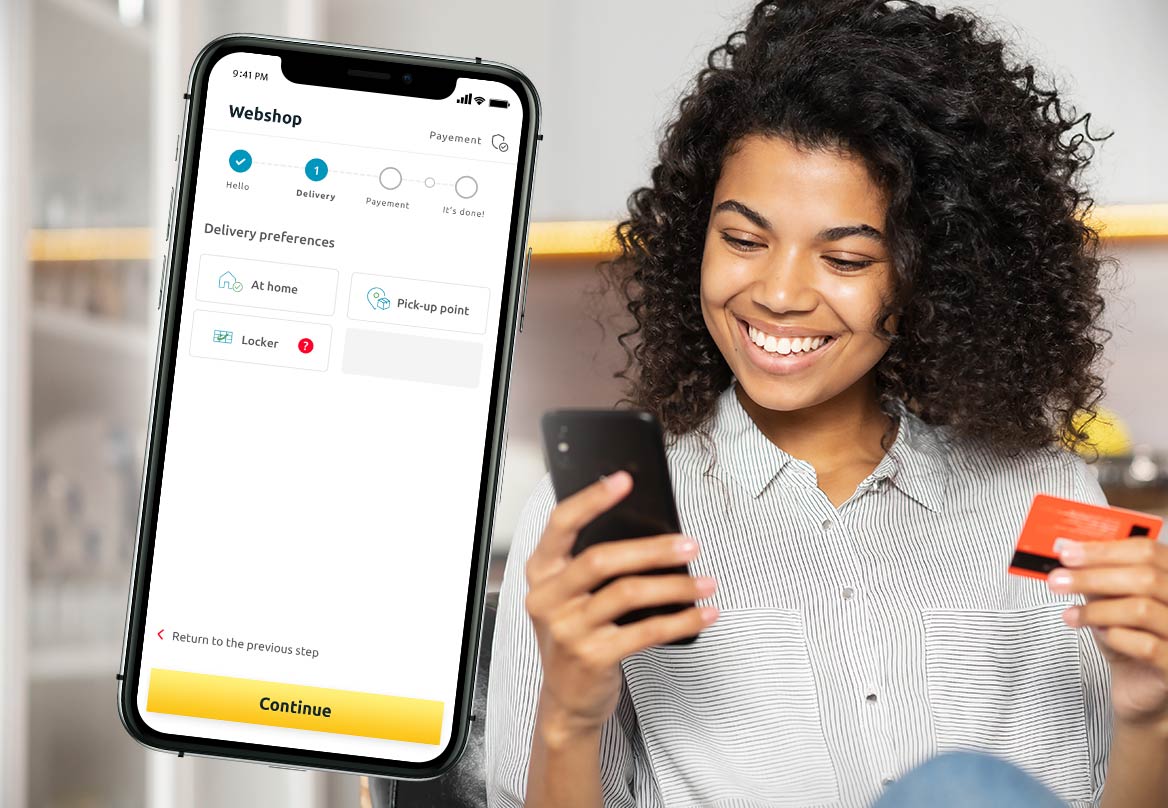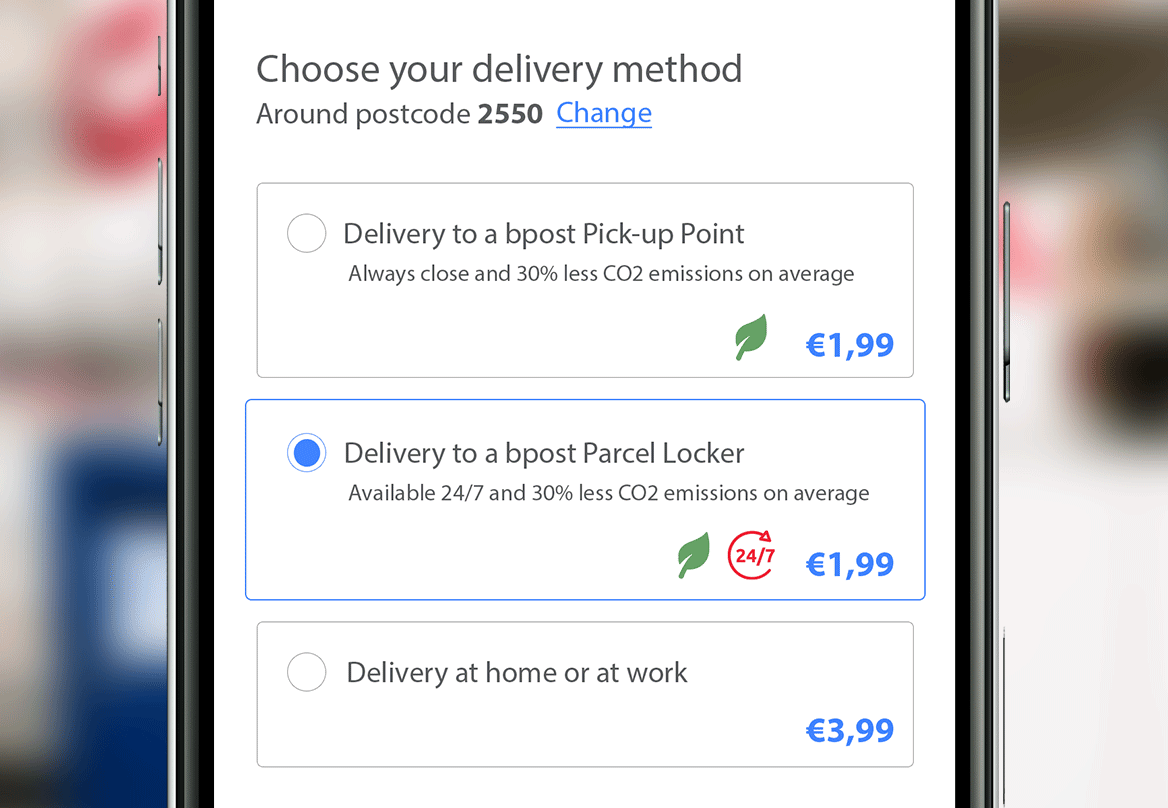 Encourage your customers to choose a Pick-up Point or Parcel Locker at the checkout of your webshop. Tick this delivery option by default for your customers for example. Make it clear to them that they are helping to reduce CO2 emissions and show where they can pick up their parcel in their neighbourhood. You can also make home delivery less attractive by charging an extra fee.
Encourage sustainable packaging
First of all, choose the right packaging size. Avoid boxes that are too large and crammed with padding material. The smaller your parcels, the more we can transport in one go. This allows us to save CO2 once again. Your customers and the environment will thank you. Choose recyclable or reusable packaging and show your green efforts. A sustainability label on your packaging, like on our Fashion Bag, gives your brand experience an extra boost.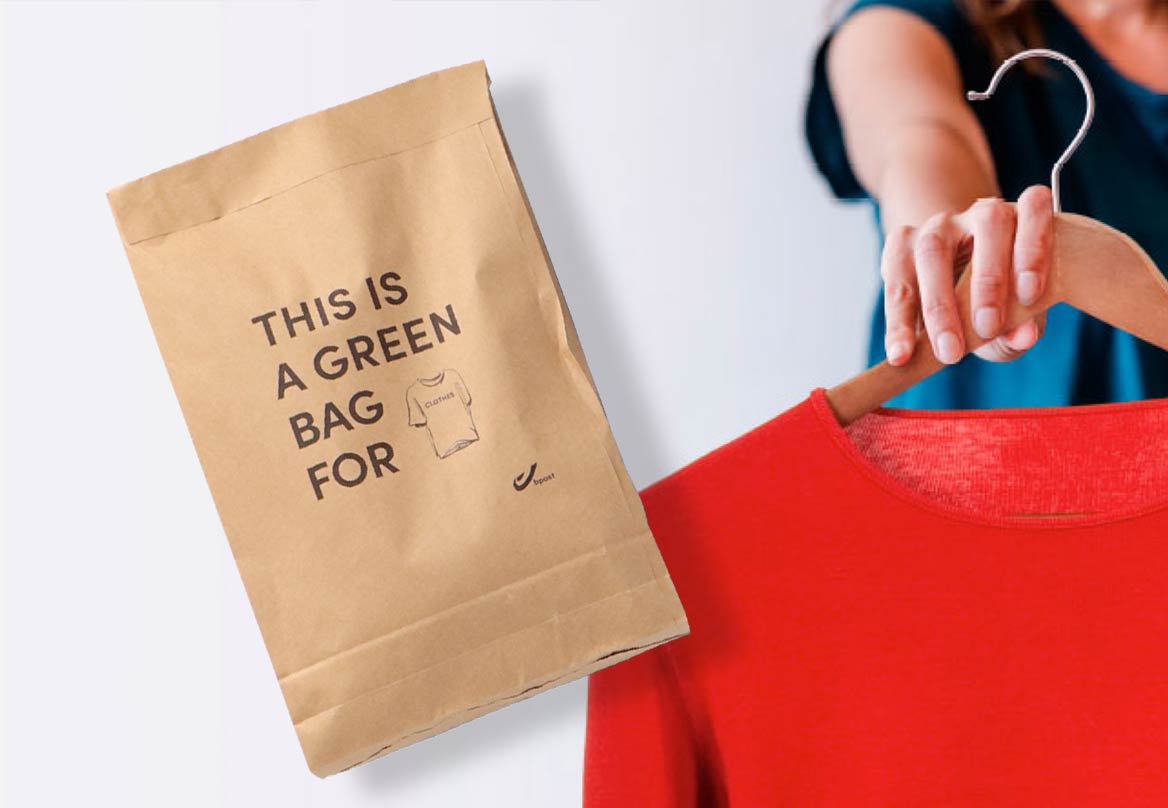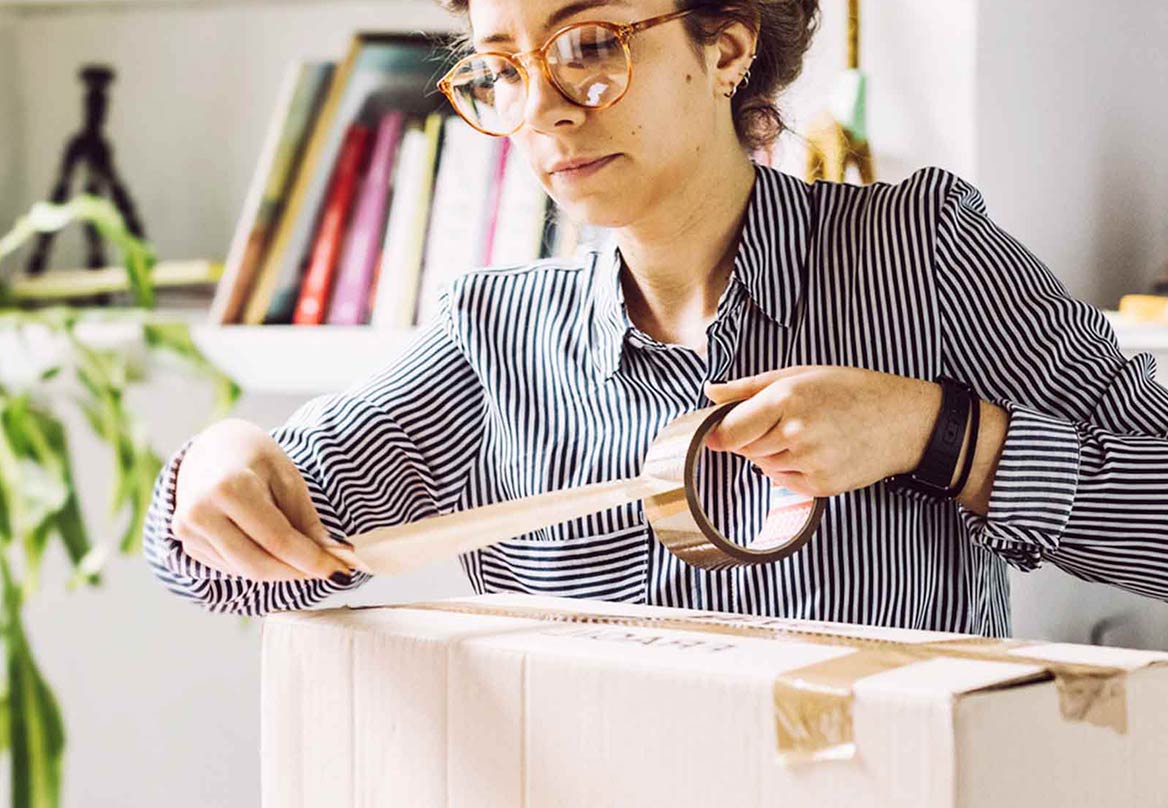 A clear product description, size charts, detailed photos, reviews ... The more tangible your product, the less likely it is to be returned. That way, you will limit double CO2 emissions to a minimum. Do you still have returns? Then find out what the reason is so that you can do something about it.
Discover these sustainable pillars too