Sustainability
Together towards greener parcels
Ensuring a better environment is best done together. You opt for eco-friendly delivery; bpost reduces emissions from shipments and makes sustainable packaging. This is how we work towards greener parcels together.
Help reduce the CO₂ of your parcels thanks to MyPreferences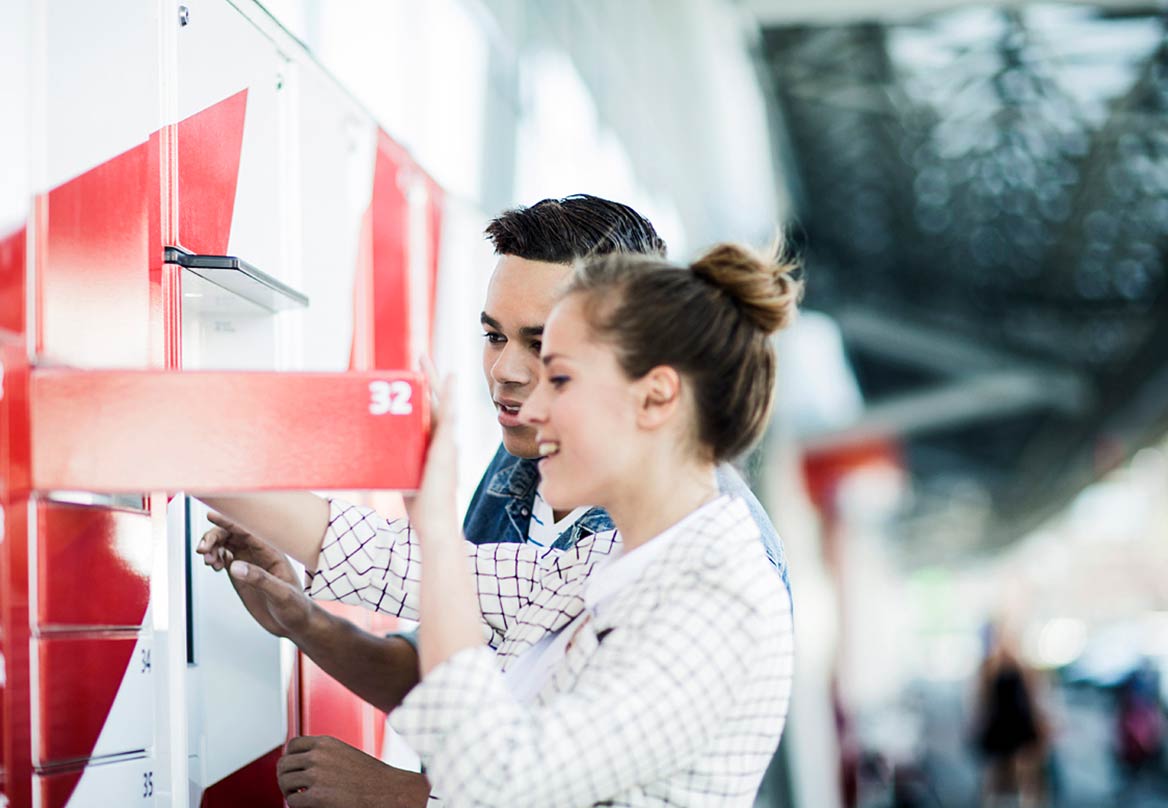 Save up to 90% CO₂ via direct delivery at a Pick-up Point or Parcel Locker
Direct deliveries at Pick-Up Points and Parcel Lockers generate on average 30% less CO2 emissions per parcel than home deliveries., because we travel fewer kilometres and can deliver all parcels from the first time. If you then pick up your parcel on foot or by bike, CO2 emissions are reduced by as much as 90%. Good for the environment and your pedometer.
Did you know ...
that in Belgium, you can always find a Pick-up Point at:
max. 6 minutes travel time
max. 400 metres distance in metropolitan areas
max. 1.2 km distance in smaller towns
Indicate your delivery preferences
Via the My bpost app and My Delivery Preferences, you can choose where we deliver your parcel. Are you not always at home during the day? Then choose to have your parcel delivered directly to a Pick-up Point or to a Parcel Locker. This way, the postman doesn't visit your home unnecessarily, and together we can reduce the number of kilometres travelled per parcel.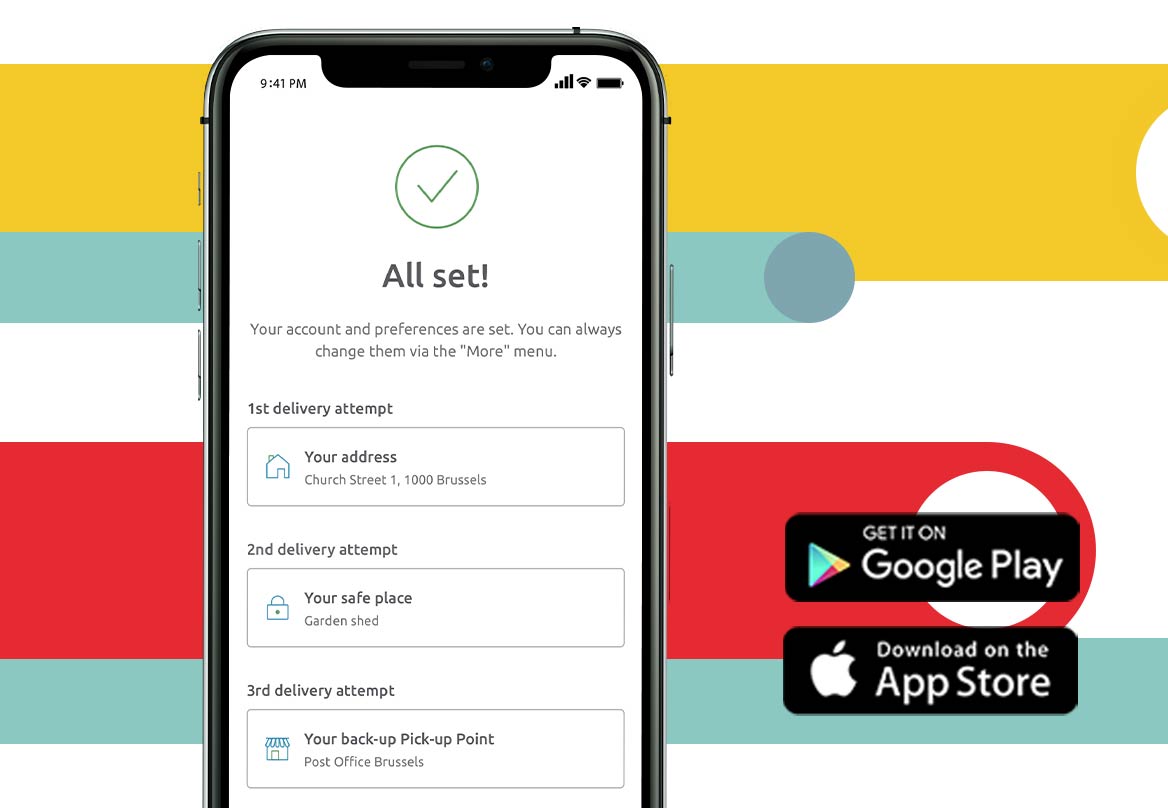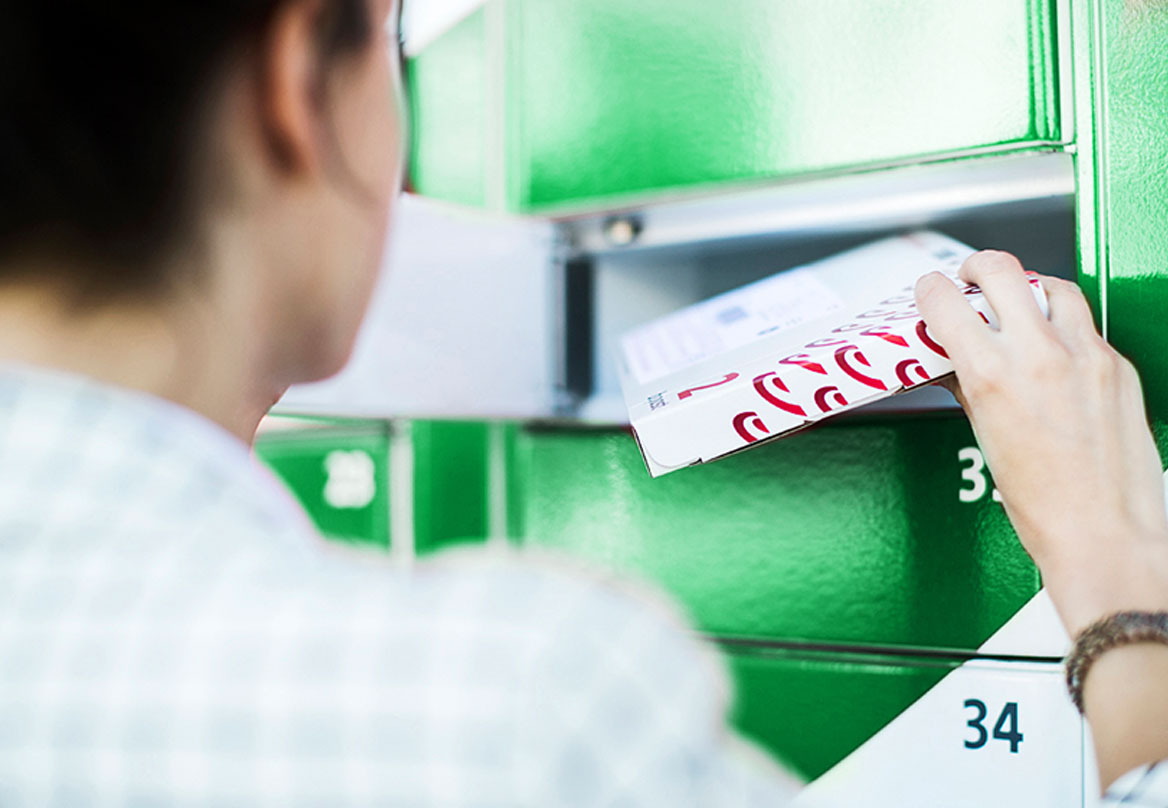 Even if the webshop doesn't offer this option, you can still have your parcel delivered to a parcel locker.
Select 'home delivery' at the checkout.
Go to MyPreferences or select the 'Delivery Preferences' menu in the My bpost app.
Select 'Directly to a Pick-up Point or Parcel Locker' as a preference.
Select a Parcel Locker in your area.
We will deliver your parcel directly to the Parcel Locker.
Think before you order and recycle
Almost 10% of all orders are returned. That means double CO2 emissions, so think before you order. Do you need to return something? Then reuse a parcel that is as small as possible. That way, more parcels can fit into a delivery van. If you do not have an old box lying around, opt for ecological packaging, or opt for the Fashion Bag to send your clothes.
Discover these sustainable pillars too