My bpost
Track, receive, send. All in one app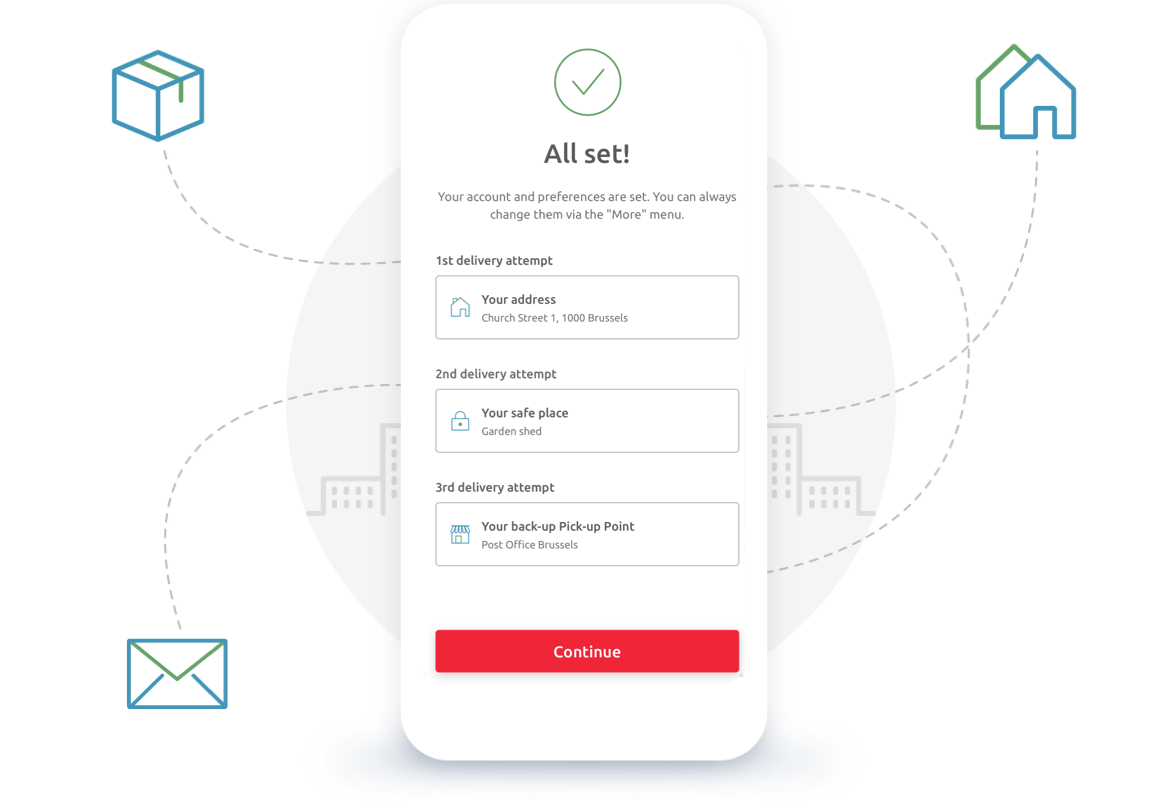 Keep close track of your parcels, also those from PostNL, DHL and other parcel deliverers
Let us know where to deliver your bpost parcel if you are not in
Quickly create your own shipping label to send your parcel
Safe payment of import charges on shipments from outside the EU
Open screenless Parcel Lockers, handy for receiving and sending parcels
Receive your registered mail directly to your letterbox via Sign For Me
Follow all your parcels
bpost parcels are added in the app automatically. You can add parcels from other postal services by entering or scanning the barcode.
Receive notifications
Monitor the status of all your parcels or decide which parcels you want to monitor the status of.
Sign For Me
Activate the free service that delivers registered mail directly to your letterbox, even when you are not at home.
Delivery preferences
Not at home at the expected time of delivery? Use the app to let us know where the postman can deliver your bpost parcel.
Create a shipping label
Sending a parcel? Create your shipping label in the app at an affordable price.
You can easily print it at home, at the office or in a Post Office or Post Point nearby.
My Mail
See what is in your letterbox no matter where you are. This functionality is still in the testing phase and is only available to a limited audience.