Returning a parcel
Returning your parcel
Arrange your return online or in a Post Office or Post Point
Always a Post Point with flexible opening hours close by
Follow your parcel with Track & Trace or the My bpost app
Returning your online purchase in 4 steps
Make sure that there is a return label in your parcel. Some online shops send a return label via email.
You didn't receive a return label? Create a mailing label online, or ask for one in your nearest Post Office or Post Point. The price depends on the weight and size of your parcel and the destination.
Attach the mailing label on the top of your parcel. Then hand in your parcel at a Post Point in your neighbourhood.
Follow your shipment with Track & Trace or the My bpost app <link TBC> based on the barcode
Download the My bpost app
And manage all your parcels in one handy app
Follow all your parcels, including those from other postal services
Set your delivery preferences
Choose whether you want to receive status reports for a parcel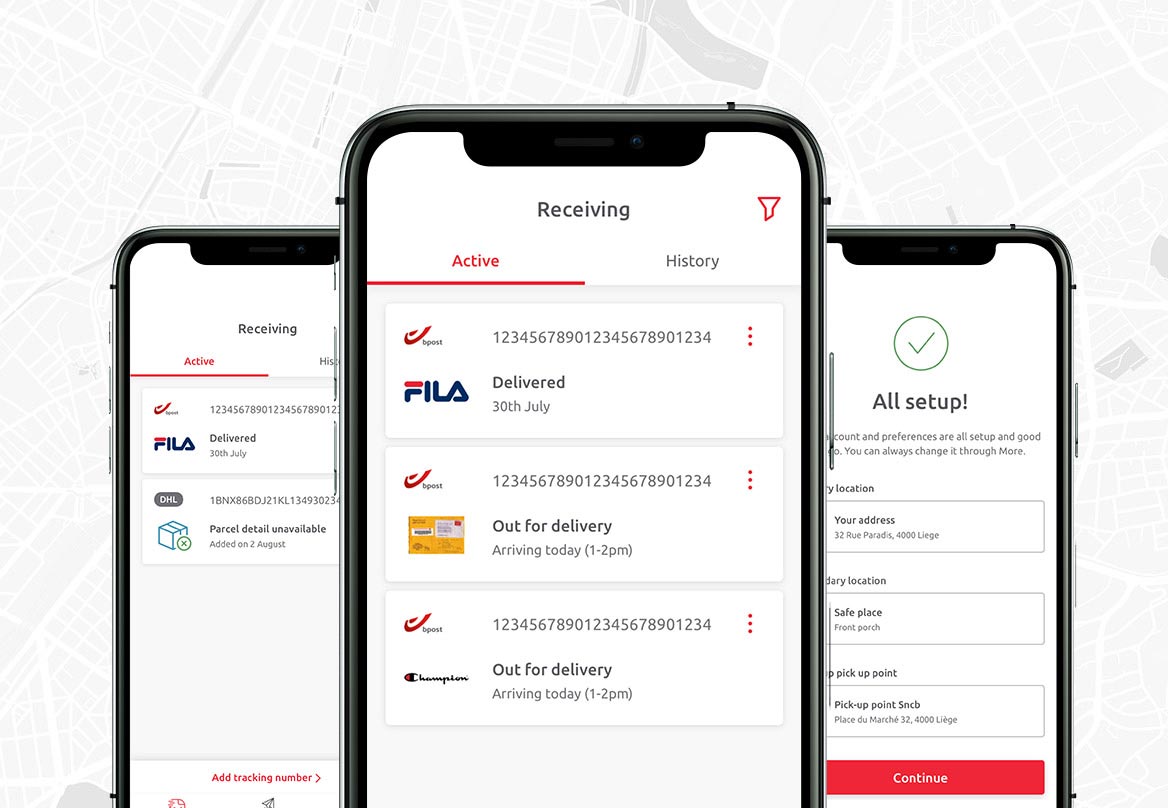 Calculate the price of your return shipment
Find a Post Point in your neighbourhood
Would you prefer to have your parcel picked up at your home? Request this online at
Perhaps you still have one of these questions