Online shopping outside the EU?
Additional import charges on all shipments as of 1 July
The European Union is implementing new customs rules for online purchases from outside the EU. Did you make a purchase in a British, Chinese, American or another non-European webshop? You will pay VAT and import costs on all shipments that are delivered in Belgium from 1 July, also on shipments of 22 euros or less. This also applies to shipments ordered before 1 July. Let us take you through the new procedure.
Avoid unpleasant surprises.
Non-European webshops can register with the EU to pay the VAT and import charges in advance. Whenever possible buy in these registered webshops. This not only facilitates the process, you also pay less.
Suppose you purchased a new smartphone case

Suppose you purchased a new smartphone case
Why choose a registered webshop?
All benefits in a nutshell:
Good to know:
VAT and import charges are always due on shipments with a value in excess of €150.
VAT and import charges are due anyway? Pay fast and safe with the My bpost app!
The webshop didn't include the VAT and import charges at sale? As of 7 June 2021 the import charges and VAT will no longer be collected by the postman or paid in a bpost Pick-up point. (Unless your parcel arrived in Belgium before 7 June). You will always be asked to pay prior to delivery of your shipment. This is easy with the My bpost app or Track & Trace.
bpost notifies you via the My bpost app, per text, email or letter.
For a cost overview go to the My bpost app or the Track & Trace page.
Pay with your banking app, your credit card or Bancontact.
Done? Then your shipment is presented to customs for inspection.
Your order is cleared by customs? Then bpost will deliver your shipment at the earliest opportunity.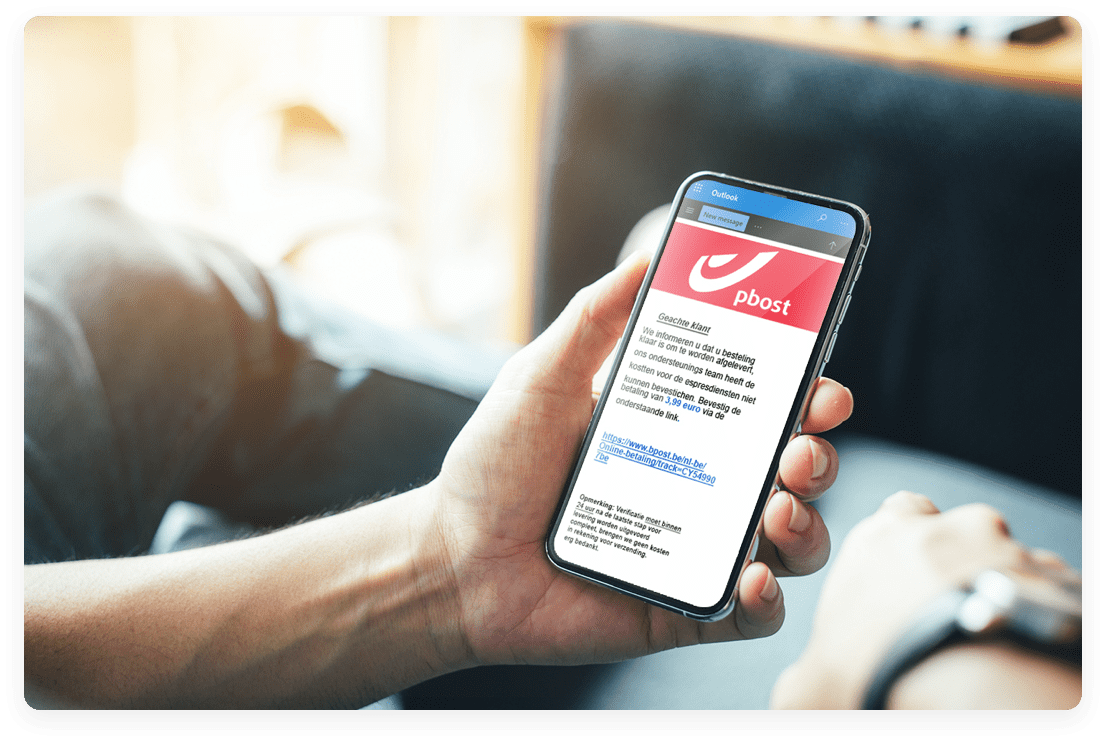 Don't fall for fake emails from bpost
Optimise your protection against phishing with the My bpost app! Did you receive an email with payment instructions?
Enter your bar code and postcode via the app
You will instantly see if a bpost shipment is on its way to you as well its current location
Track, receive, send and pay. All in a single app!
Keep close track of your shipments, as well as those from other delivery services
Let us know where to deliver your shipment if you are not in
Quickly create your own shipping label if you want to send out your own shipment
Safe payment of import charges on shipments from outside the EU
Perhaps you still have one of these questions