‎
Your parcels delivered sustainably with bpost
Online shopping is booming and more and more orders are being delivered to our houses. It's a good thing for the economy, but the large flows of parcels also put pressure on the environment and our planet. The growing number of delivery vehicles on our roads is making the need for sustainable shipping solutions more important.
Find out what bpost is doing and how you can help to reduce CO2 emissions for a better climate and a healthier environment.
Step by step a bit greener each day
From 30% to 90% CO2 reduction
Thanks to our network of Pick-up Points in Belgium, the Netherlands and France, we can deliver efficiently and spread our deliveries around the clock. This reduces CO2 transport emissions by 30% on average.* Those who come to collect their parcels on foot or by bike even help to reduce the CO2 emissions per parcel by up to 90%.
*Study by the Free University of Brussels (VUB)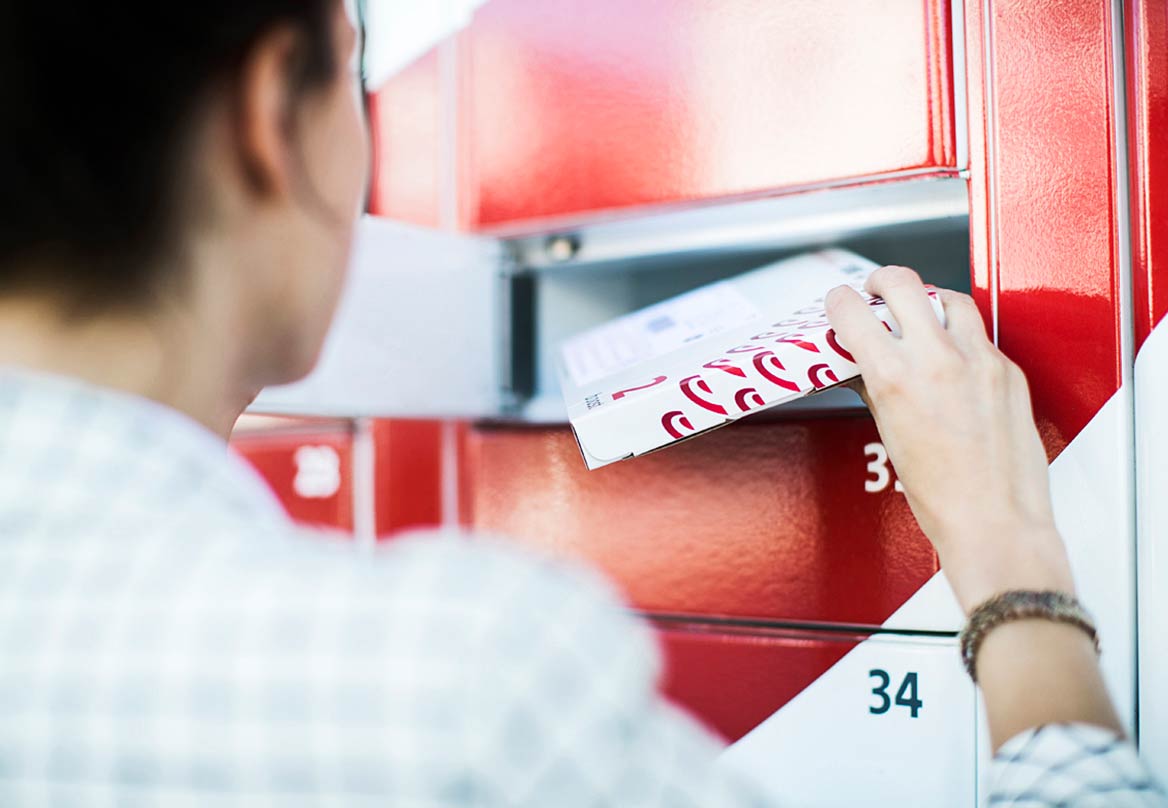 A dense network of Pick-up Points
At bpost, we are firmly committed to an extensive network, with more than 2400 Pick-up Points and Parcel Lockers in Belgium by the end of 2021. That means there is always one nearby, and you can easily choose when and where to receive your parcel: on your way to the supermarket, at work or just around the corner when it suits you. This way, we reduce the number of missed deliveries, your parcel is safe, and you don't have to wait at home for your parcel. This ensures that we need to drive fewer kilometres. In doing so, we are doing our bit for a better environment and a more liveable city.
Did you know ...
that in Belgium, you can always find a Pick-up Point at:
max. 6 minutes travel time         
max. 400 metres distance in metropolitan areas
max. 1.2 km distance in smaller towns
Across Belgium, some 600 new electric delivery vehicles will be deployed by 2022. By 2030, half of the diesel engines will have been replaced by an electric alternative. By then, there will be more than 3,500 electric delivery vehicles on the road.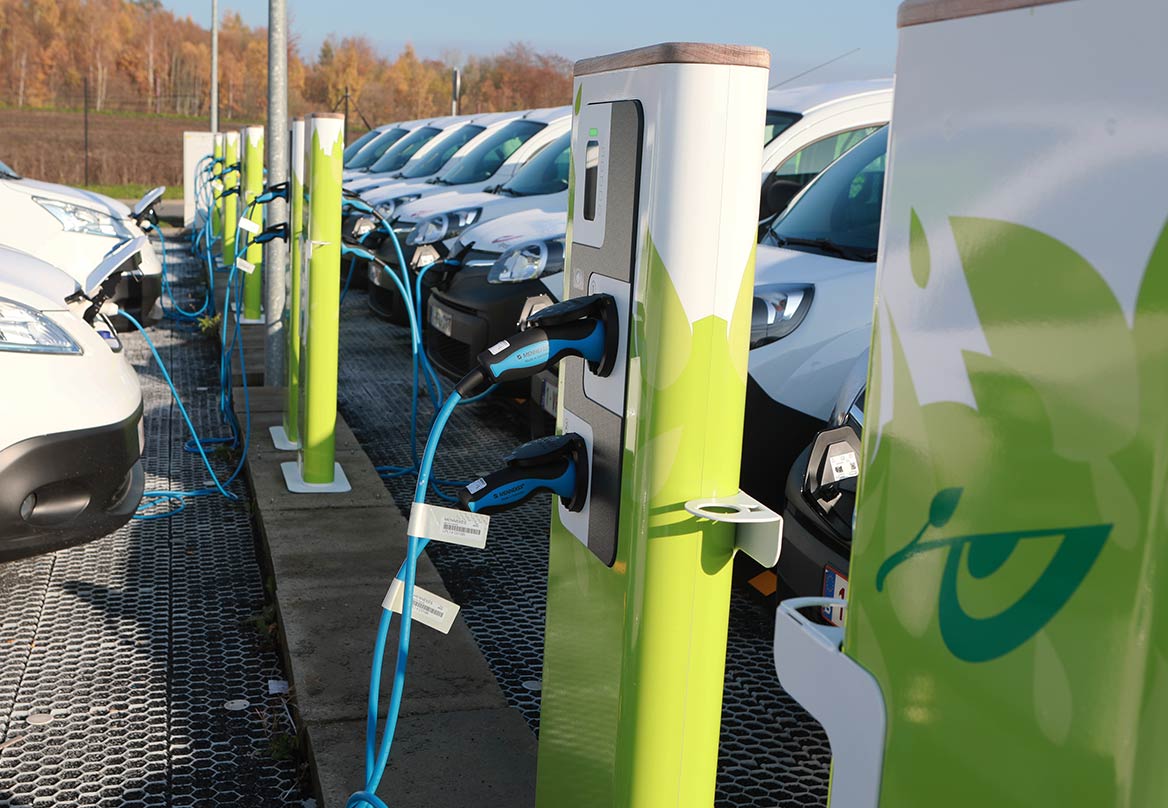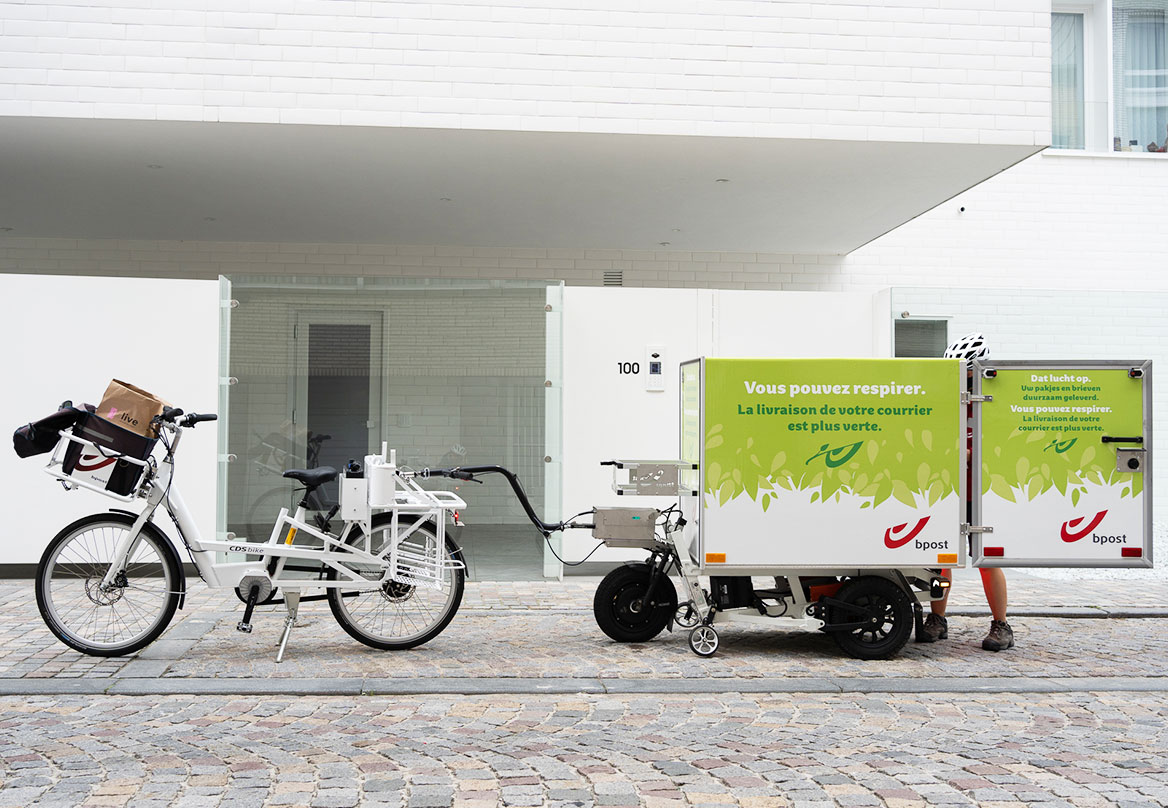 Ecozones: sustainable shipping and receiving in the city
Did you know that Mechelen is the first Belgian city where we deliver all parcels, letters and newspapers 100% emission-free? By streamlining the coordination between parcel lockers, cargo bikes, innovative parcel boxes and local traders, we are helping to make city distribution sustainable. The result? A reduction in CO2 emissions of 0.6 tonnes and driving 164 fewer kilometres every day. In addition, more than 80% of the inhabitants come on foot or by bike to collect or send their parcels. A successful project that we will be rolling out in at least 25 Belgian cities in 2022 and 2023.
This is how you can help to reduce the CO2 of your parcels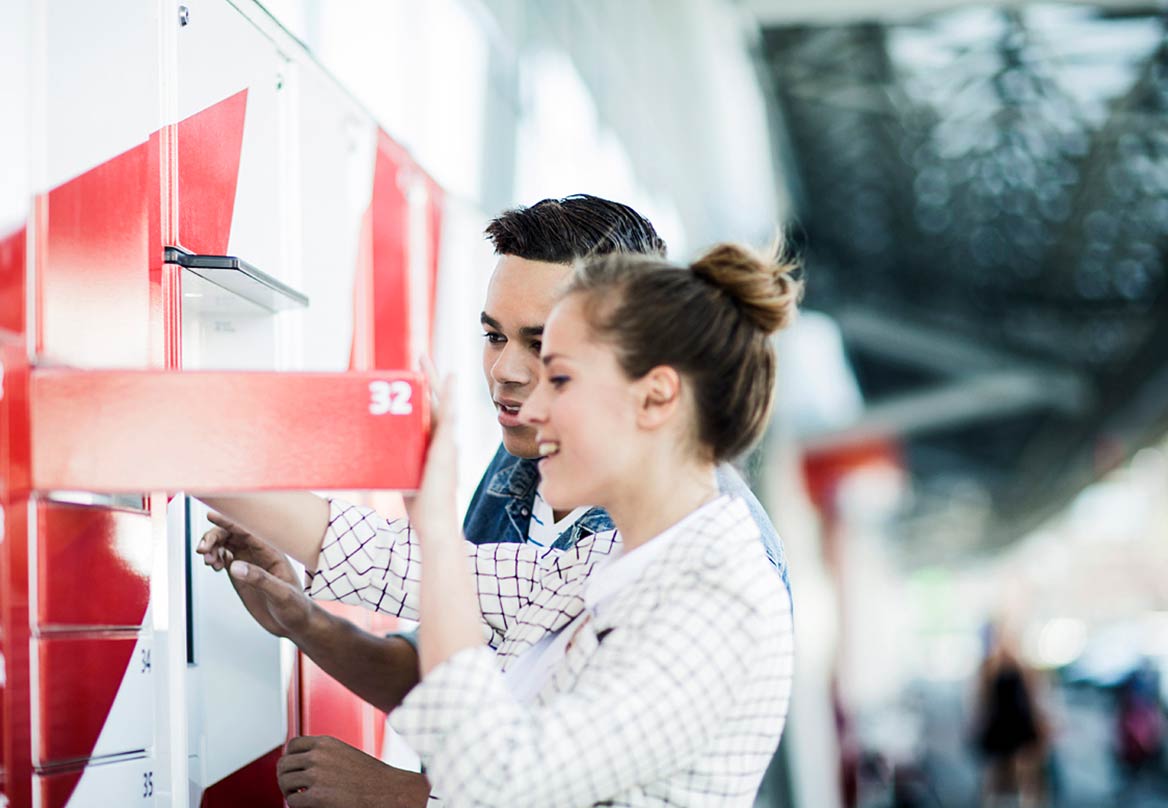 Choose a Pick-up Point or Parcel Locker
Deliveries at Pick-Up Points and Parcel Lockers generate on average 30% less CO2 emissions per parcel than home deliveries., because we travel fewer kilometres and can deliver all parcels from the first time. If you then pick up your parcel on foot or by bike, CO2 emissions are reduced by as much as 90%. Good for the environment and your pedometer.
Did you know ...
that in Belgium, you can always find a Pick-up Point at:
max. 6 minutes travel time         
max. 400 metres distance in metropolitan areas
max. 1.2 km distance in smaller towns
Indicate your delivery preferences
Via the My bpost app and My Delivery Preferences, you can choose where we deliver your parcel. Are you not always at home during the day? Then choose to have your parcel delivered directly to a Pick-up Point or to a Parcel Locker. This way, the postman doesn't visit your home unnecessarily, and together we can reduce the number of kilometres travelled per parcel.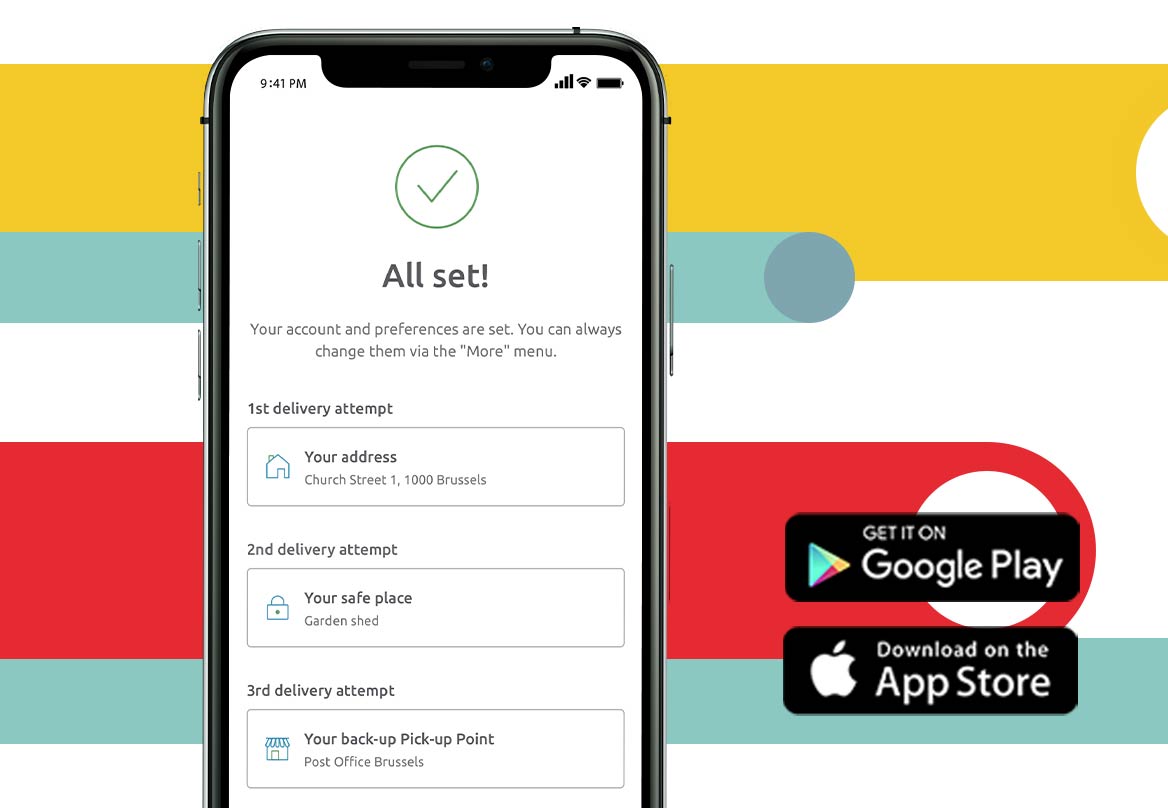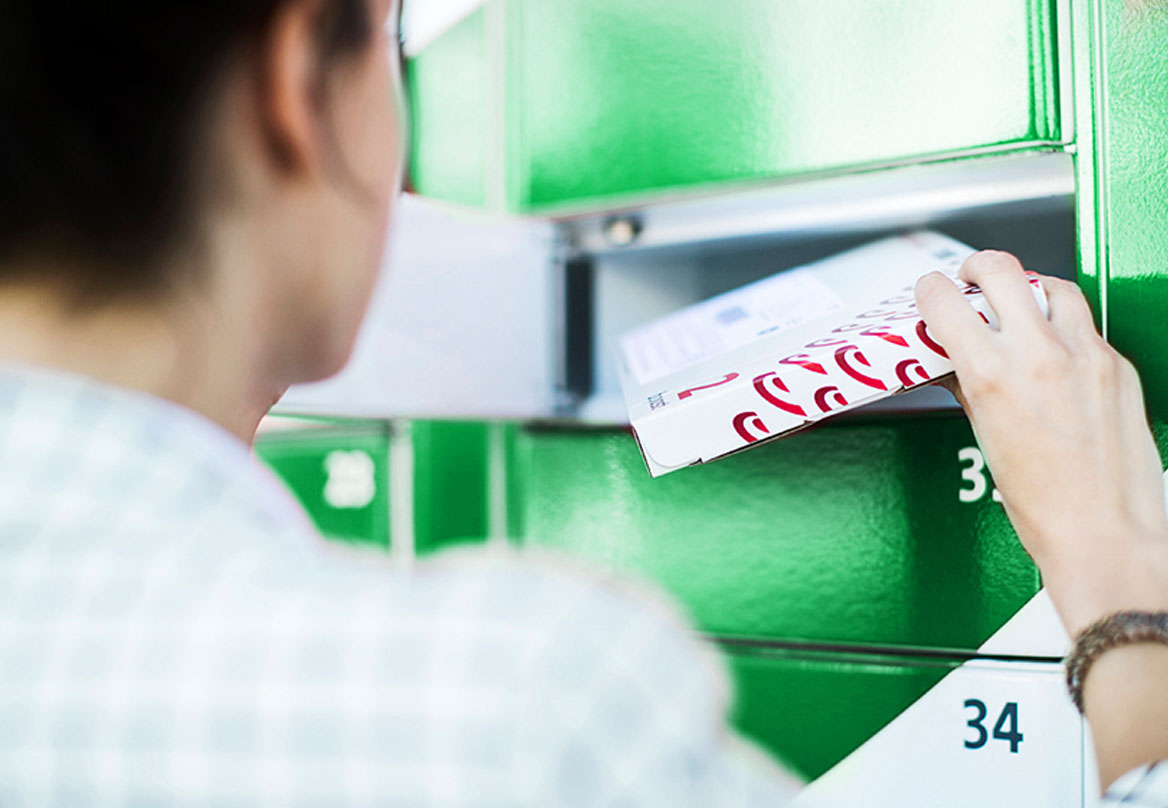 Even if the webshop doesn't offer this option, you can still have your parcel delivered to a parcel locker.
Select 'home delivery' at the checkout.
Go to MyPreferences or select the 'Delivery Preferences' menu in the My bpost app.
Select 'Directly to a Pick-up Point or Parcel Locker' as a preference.
Select a Parcel Locker in your area.
We will deliver your parcel directly to the Parcel Locker.
Think before you order and recycle
Almost 10% of all orders are returned. That means double CO2 emissions, so think before you order. Do you need to return something? Then reuse a parcel that is as small as possible. That way, more parcels can fit into a delivery van. If you do not have an old box lying around, opt for ecological packaging, or opt for the Fashion Bag to send your clothes.
Win customers with sustainable shipping and packaging
Offer different delivery options
Missed deliveries not only cause frustration but extra kilometres are also driven, which means more CO2 emissions. A successful home delivery also has an additional CO2 impact. Prevent this by offering different delivery options. This way, your customers can choose where they can receive your parcel: in a Pick-up Point or Parcel Locker, in your own physical shop or, if they prefer, at home. The result? A satisfied customer who receives his order on time.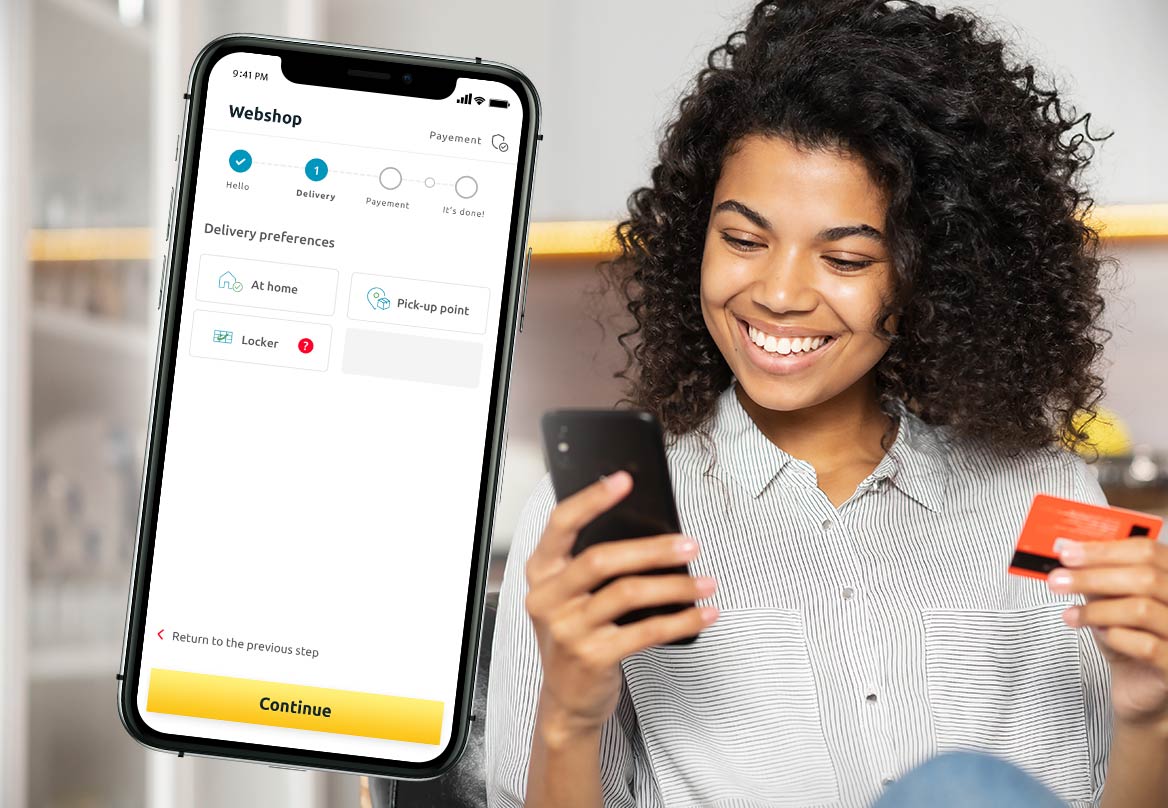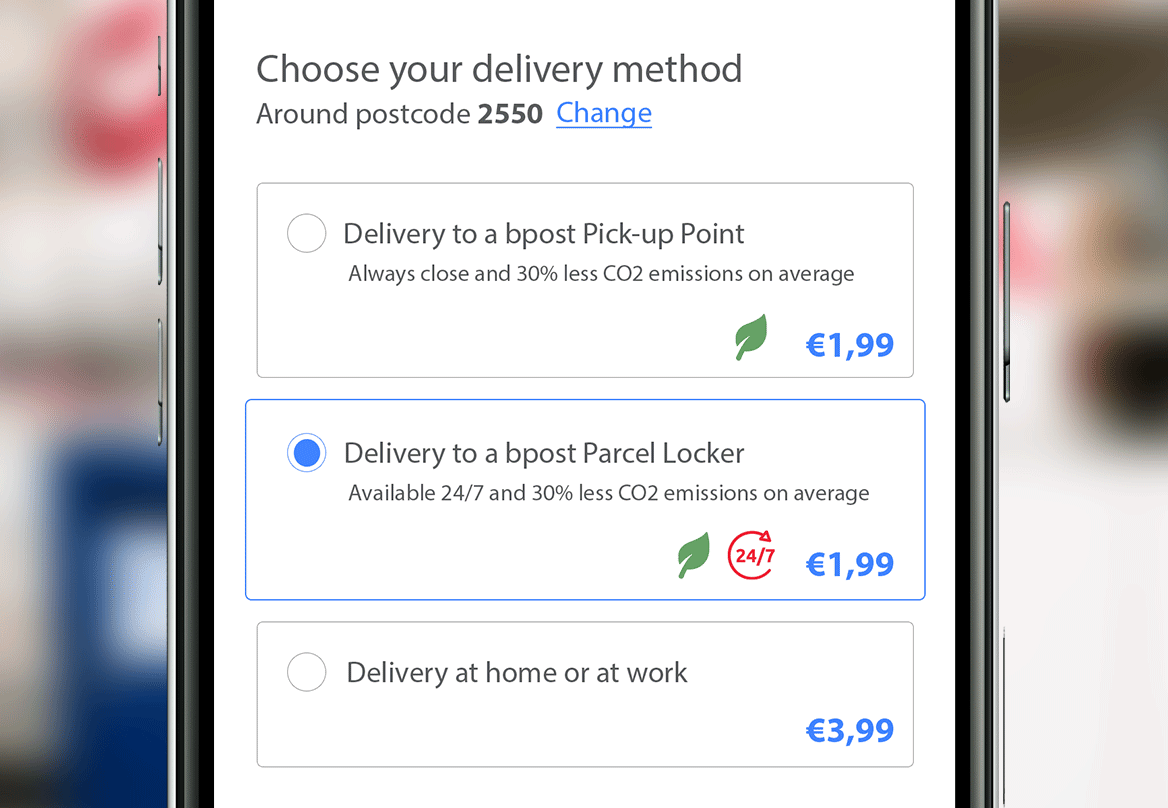 Encourage your customers to choose a Pick-up Point or Parcel Locker at the checkout of your webshop. Tick this delivery option by default for your customers for example. Make it clear to them that they are helping to reduce CO2 emissions and show where they can pick up their parcel in their neighbourhood. You can also make home delivery less attractive by charging an extra fee.
Encourage sustainable packaging
First of all, choose the right packaging size. Avoid boxes that are too large and crammed with padding material. The smaller your parcels, the more we can transport in one go. This allows us to save CO2 once again. Your customers and the environment will thank you. Choose recyclable or reusable packaging and show your green efforts. A sustainability label on your packaging, like on our Fashion Bag, gives your brand experience an extra boost.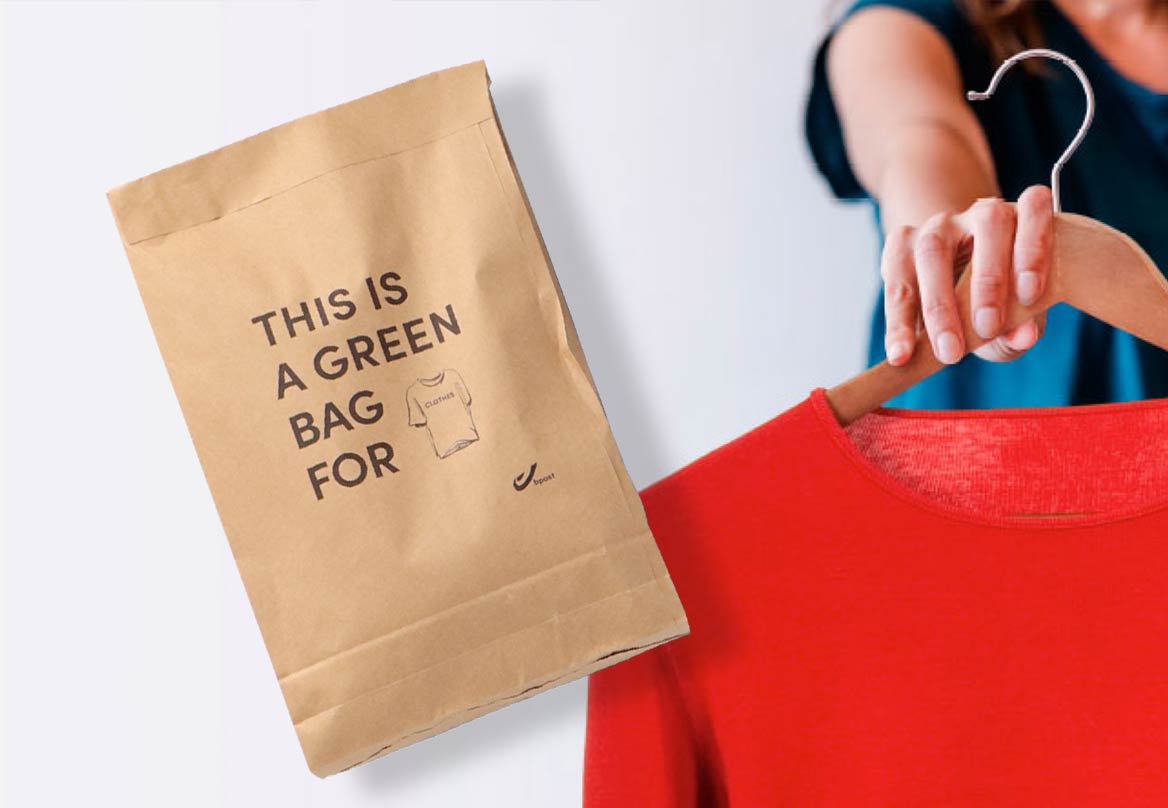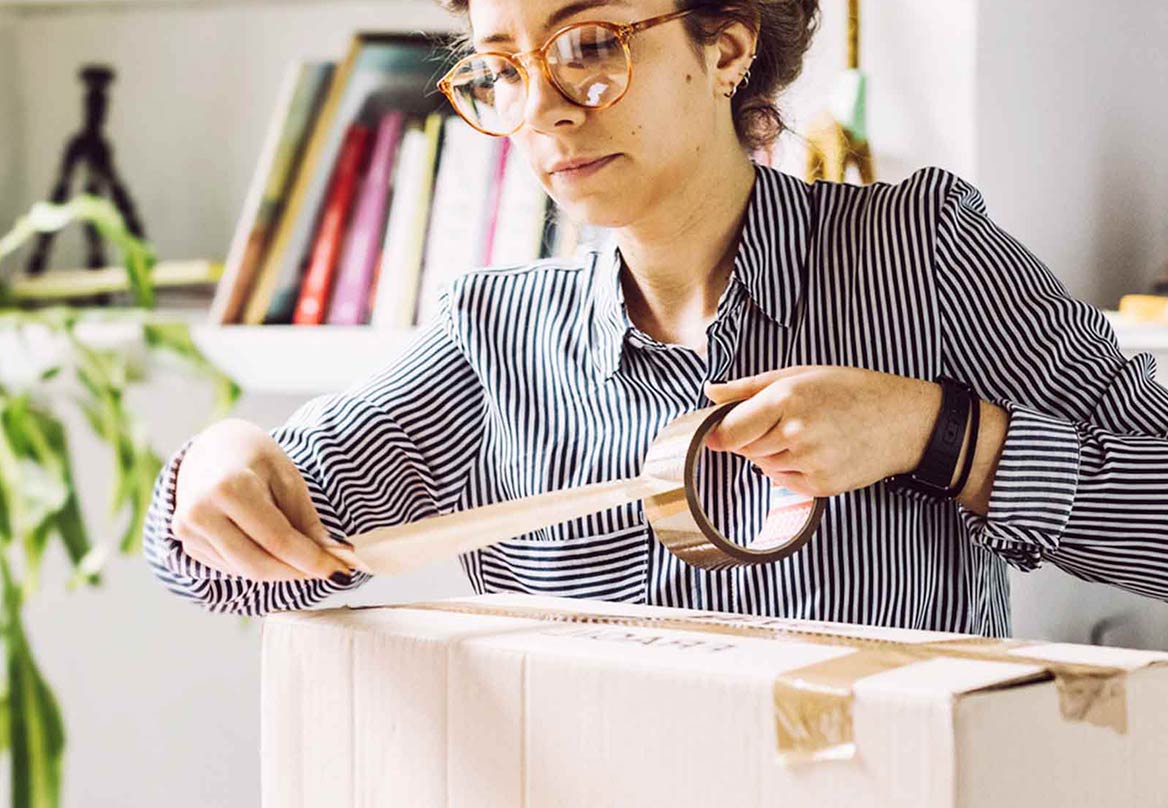 A clear product description, size charts, detailed photos, reviews ... The more tangible your product, the less likely it is to be returned. That way, you will limit double CO2 emissions to a minimum. Do you still have returns? Then find out what the reason is so that you can do something about it.