New import charges on all shipments
Online shopping outside the EU? Go ahead!
On 1 July, the European Union introduced new customs rules for online purchases from outside the EU. We assume that most major non-European webshops are compliant with the new EU regulations by now. So you can continue shopping there with peace of mind, without the risk of extra costs. And you can easily check: if your shopping basket shows that VAT is included, then it's safe!
Shop in a registered webshop
Non-European webshops can register with the EU to settle VAT and import charges in advance. Make as many of your purchases as possible from these registered webshops. That way, not only is the process smoother but you also pay less.

Tip: registered webshops will always state in your shopping basket whether VAT is included.
Suppose you purchased a new smartphone case
Suppose you purchased a new smartphone case
Why choose a registered webshop?
All benefits in a nutshell:
Good to know:
VAT and import charges are always due on shipments with a value in excess of €150.
VAT and import charges are due anyway? Pay fast and safe with the My bpost app or Track & Trace!
The webshop didn't include the VAT and import charges at sale? Easily pay the VAT and import charges online via the My bpost app or Track & Trace. You will always be asked to pay prior to delivery of your shipment.
bpost notifies you via the My bpost app, per text, email or letter.
For a cost overview go to the My bpost app or the Track & Trace page.
Pay with your banking app, your credit card or Bancontact.
Done? Then your shipment is presented to customs for inspection.
Your order is cleared by customs? Then bpost will deliver your shipment at the earliest opportunity.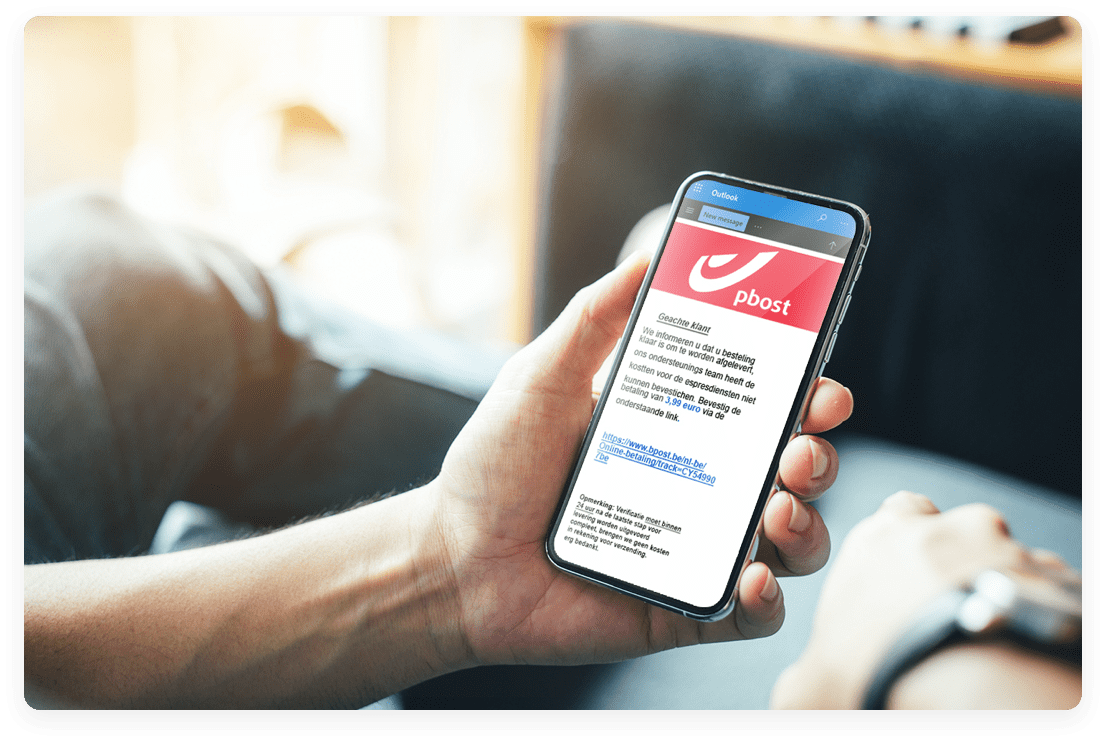 Don't fall for fake emails from bpost
Optimise your protection against phishing with the My bpost app! Did you receive an email with payment instructions?
Track, receive, send and pay. All in a single app!
Suivez tous vos envois, y compris ceux des autres livreurs.
Faites-nous savoir où livrer votre envoi en votre absence.
Créez rapidement une étiquette d'envoi si vous souhaitez expédier votre colis vous-même.
Payez les frais d'importation en toute sécurité pour les envois provenant de l'extérieur de l'UE.
Perhaps you still have one of these questions