The envelopes and their sealing methods
Do you use brown of dark-colored envelopes?
Please be aware that they may reduce the sorting.
Efficiency of your mail items
Envelopes should ideally be white or with a pastel shade. However, if you need to use dark-colored envelopes, please use a white label for the address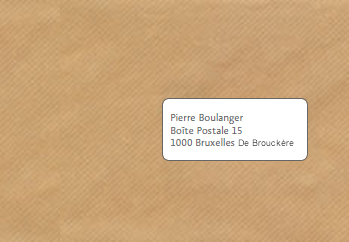 Envelopes must be sealed to ensure they do not come open during sorting.
The flap must be sealed on the back of the envelope.
Envelopes must not be closed with staples, paperclips or metallic eyelets, which could cause damage to our sorting equipment.
Envelopes must not stick together.